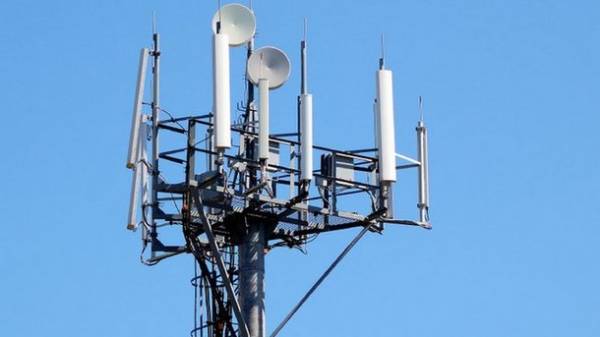 Mobile operators Kyivstar, lifecell and "Vodafone-Ukraine" started to implement technical measures to block user access to sanctioned Russian sites. On consolidated position of the largest Ukrainian operators reported the press service of the operator "Vodafone-Ukraine".
"Pursuant to the decree of the President of Ukraine (№133 – Ed.) Telecom operators now begin technical measures to restrict the provision of services to access specified web sites in accordance with the technical possibilities", – noted in a press release.
As explained in the press-service of the operator, the site "Vkontakte" it are already blocked.
"We plan for this day (Wednesday, may 17 – Ed.) to complete the block all Russian sites included in the list of sanctions," – said the press service of the operator.
The largest fixed line operator Ukrtelecom announced that it has started execution of the decree of the President about the sanctions: "the Work will be carried out in stages and, according to preliminary estimates of experts, will last from several days to weeks."
The company explained the timing complexity of the process and the need to attract a significant amount of resources.
A provider of cable television and the Internet "Lanet" intends to complete the process of blocking user access to sanctioned Russian sites by the end of may.
According to the Telecom operator Vega, it can block Russian services under sanctions a few days.
"In terms of deadlines and limited resources, the best option is to lock the customer requests at the level of URL, IP, DNS, etc. According to preliminary estimates, it may take several days," said Vega.
A provider of cable television and Internet access, the company "Will" considers that execution of the decree on new sanctions, in particular, the prohibition of access on the territory of the country services Mail.ru and the social networks "Vkontakte" and "Classmates", is a time-consuming and resource-intensive process.
"The sanctions decision has an impact on most business processes of the company, as well as on relations with the subscribers, that is, immediately affects the company's relationships with natural and legal persons", – have informed in the company.
We will remind, yesterday, Petro Poroshenko has put into action the decision of the Council about the ban in Ukraine a number of online resources, including popular social networks and websites as "Vkontakte", "Odnoklassniki", "IMDb", "Yandex" and others. Under the sanctions also got famous software products of"1C", "Kaspersky", "Mail.ru".
Only in the doghouse was already more than 450 companies and 1228 individuals, a ban will be in effect from one year to three.
So, with the introduction of sanctions headache added Ukrainian providers, which, according to the presidential decree, must provide blocking Russian sites and Russian companies declare their readiness to continue to provide the Ukrainians with their services.
In turn, the Internet Association of Ukraine has estimated how much time will it take to implement the ideas of the authorities and money.
Comments
comments