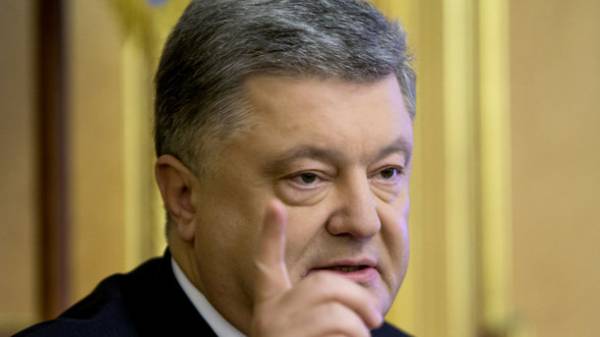 Russia is unwilling to release the Ukrainian hostages, which is an additional argument for the extension of sanctions by the Americans and the European Union. This opinion was expressed at a press conference the President of Ukraine Petro Poroshenko, reports Interfax-Ukraine.
According to him, Russia is not fulfilling obligations undertaken in the agreements Minsk, runs itself into the ground even more.
"The constant modification of the Russian position indicates a radical unwillingness to release Ukrainian hostages, despite the very clear obligations that Russia has assumed in Minsk agreements. This is an additional argument for our partners from the US and the EU are relatively rigid continuation of sanctions against Russia in connection with the fulfillment of the Minsk agreements" – said Poroshenko.
The President also noted the lack of progress concerning the release of prisoners.
"Regarding the Russian Federation, the situation is even more complicated. We have set this question at all levels. Sorry, we have no progress. It is supervised directly by the Russian leadership, and positive decision depends only on him," he said.
Recently the first Vice-speaker of the Verkhovna Rada, Ukraine's representative to the Humanities subgroup of the Trilateral contact group Irina Gerashchenko noted that considers it appropriate at this stage, the search for new approaches and tactics to intensify work to free hostages and political prisoners.
Comments
comments