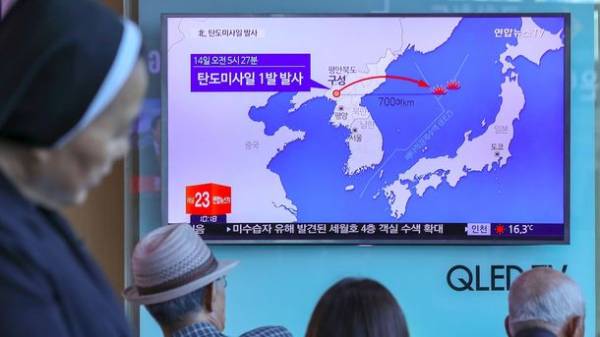 The estimated altitude of the rocket North Korea was 2,000 kilometers, said a press conference in Tokyo Japan's defense Minister Tomomi Inada.
"We assume that the rocket flight took place at an altitude in excess of 2000 kilometers. Accordingly, it could be a new type of missile. Currently, we are analyzing the details. The altitude in excess of 2000 kilometers, is the first time", — said the Minister.
Recall, North Korea again launched a rocket from its West coast of County cuson province's Do.
The rocket flew for 30 minutes. She fell into the Japan sea, 400 kilometers East of the Korean Peninsula, presumably outside the economic zone of Japan.
Comments
comments