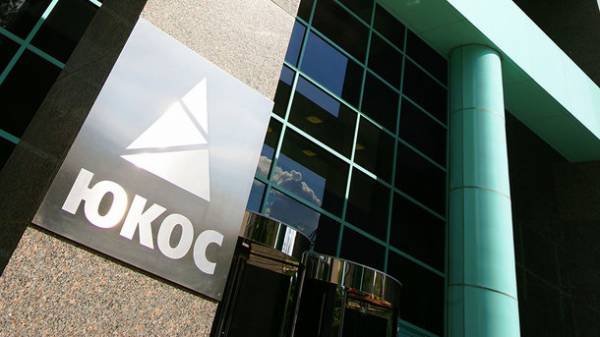 The Russian authorities had violated Russian tax legislation, presenting to the YUKOS group excessive coverage requirements debt to the state, which ultimately led to the beginning of procedure of bankruptcy of the oil company in March 2006. This decision was made on may 9 the court of appeal of Amsterdam, reports Deutsche Welle.
The court order is in General conformity with the position adopted earlier by the European court of human rights in Strasbourg, which in July 2014 decided to collect from Russia about 2 billion euros in favor of former Yukos shareholders.
By the beginning of 2006, the tax claims of the Russian authorities against Yukos amounted to about 9.8 billion dollars (about 8.9 billion euros). The Moscow arbitration court declared the company bankrupt and appointed a temporary administrator.
Former holders of shares of the company headed by ex-Chairman of the Board Stephen tidi responded positively to the decision of the court of appeal of Amsterdam. According to tide, the sentence "revealed, how far is too far for the Russian Federation in its manipulation of the legal process and ignoring the rule of law."
Recall that in July 2014 the court of Arbitration in the Hague upheld the claim of the former shareholders of Yukos and ordered Russia to pay compensation in the amount of $ 50 billion for expropriating the company.
In April 2016, the Hague regional court overturned the decision on compensation. Representatives of the ex-shareholders transferred to the lawyers of the Russian side of the notice of intention to apply to the Hague court of appeals a complaint against the verdict. Russia in turn promised to "use all legal means" to the appeal of the former shareholders was rejected.
In particular, in January 2017, the Russian constitutional court has allowed not to execute the ruling of the European court of human rights to pay 1.9 billion euros in compensation to former Yukos shareholders.
Comments
comments