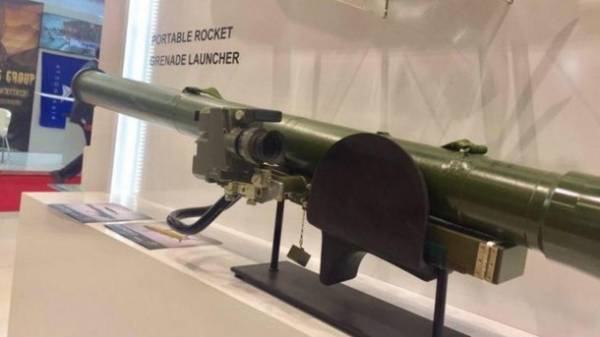 State concern "Ukroboronprom" presented at the 13th International exhibition of military equipment IDEF-2017 in Istanbul new portable rocket launcher. The weapon was manufactured at the state enterprise "Luch", which is part of the concern.
About it reports a press-service of "Ukroboronprom".
As noted in the concern, a new weapon designed to defeat lightly armored and unarmored equipment (missile launchers, radar, aircraft parked, car, etc.), structures field type (bunker, BUNKER), also manpower, located in open space, shelters, buildings of stone, brick or concrete.
"The range of portable rocket launchers ranges from 70 m to almost 2 km and direct fire range reaches 600 m. the Application of the new optical-electronic sight automatiseret and simplifies the work of arrow, provides high accuracy at maximum range", – stated in the message.
Recall that the state concern "Ukroboronprom" represents Ukraine at the 13th International exhibition of military equipment "IDEF-2017". The delegation is headed by the General Director of the concern Roman Romanov. At the stand of concern the latest developments of the Ukrainian military-industrial complex, including: in-situ sample minibrewerysystem unmanned "Phantom", BTR-3E1 and "Dozor-B", BM "Oplot" tank engines and units of missile and artillery weapons, firearms and more.
Comments
comments