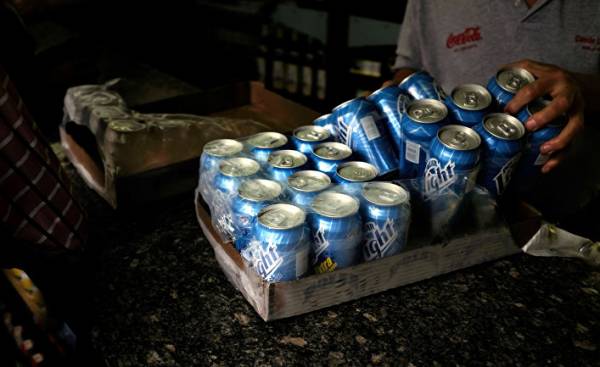 Controversial for its focus event Brew Yoga (yoga with beer), combining healthy activity with the use of alcoholic drink, attracted the attention of Thai authorities, who began an investigation on suspicion of illegality and promotion of alcohol.
"The format of the events Brew Yoga can be compared to beer festivals, held in Bangkok. This advertising campaign," said sources from the Ministry of health.
"The use of alcoholic beverages is harmful to health, therefore, the corresponding event can be directed to the promotion of a healthy lifestyle", they added.
At the end of April the Ministry of health issued a statement through the local media, expressing doubts about the legality of the event Brew Yoga, held six days before this in one of the bars of Bangkok with the use of imported Beers.
Thai authorities urged the organizers to uphold the law on the control of alcohol consumption in 2008, which equates any alcohol is a crime punishable by one year imprisonment and a fine, the amount of which can reach 14.5 thousand dollars.
The organizer of the event Brew Yoga Nipaporn Audra (Nipaporn Audrach) said the Agency EFE that she has no information about the investigation, and indicated that this was Wellness training, "which was not aimed at anyone to drink".
Brew Yoga continues the development of a new trend in yoga BierYoga, which appeared in Berlin in 2015, when the two Berlin girls, yoga instructor Emily and Julia decided to combine two of his favorite activities — drinking beer and yoga, to relax and to achieve a new level of consciousness. According to the founders of the movement, both classes, leading its origin from ancient times, a medicine for body, mind and soul. "The joy of drinking beer and philosophy of yoga complement each other and provide the necessary energy," they claim.
Since BrewYoga spread around the world, it is practiced in cities such as Melbourne. Sydney, Auckland and Singapore. In June, Thailand was to be held another event BrewYoga. But now I have to wait for the decision of the authorities.
Comments
comments