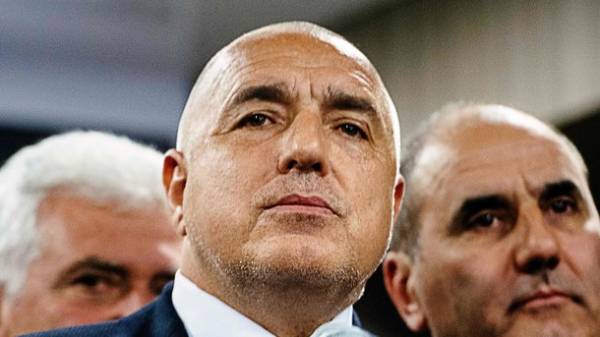 The national Assembly of Bulgaria on Thursday approved the leader of the party GERB ("Citizens for European future") Boyko Borisov as Prime Minister. It is reported by Nova TV, reports "Ukrainian truth".
Borisov's candidacy was supported by 133 deputies, 100 of parliamentarians were against it.
"The Prime Minister of Bulgaria in the third time becomes Boyko Borisov," said the speaker Dimitar Glavchev.
Before the vote in Parliament, Boyko Borisov presented President Romano Radio package with the new government.
In the office will have four Deputy Prime Minister. Also in the structure of the government created the Ministry of the presidency of Bulgaria to the EU (the presidency scheduled for the first half of 2018).
After voting for the Prime Minister, the Parliament approved the government – for voted 134 to the MP, 100 were against it.
Recall, extraordinary elections in Bulgaria took place on March 26 after Boyko Borisov resigned because of the defeat in the presidential election candidate from the coat of ARMS Cecchi Tsacheva. Victory in the early parliamentary elections won by the GERB party.
Comments
comments