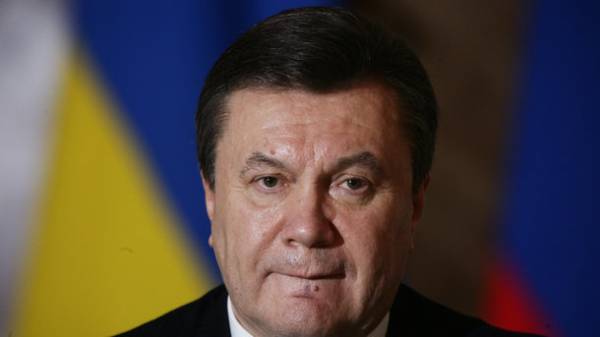 The ex-President of Ukraine Viktor Yanukovych and his defenders filed a complaint with the European court of human rights regarding the illegal attempts of conviction and failure to provide access to participation in the trial. About it UNIAN the lawyer Yanukovych Vitaly Serdyuk.
"Yanukovych gave us his appeal to the ECHR, because it considers illegal his in absentia conviction under article "treason" and said the lack of access to participation in the process", – said Serdyuk.
He said that this statement was made by the Ukrainian side protection, handed over to the representative of the British law firm Joseph Rosman and should be directed to the ECHR. Also Serdyuk said that he would be present on may 4 at the preparatory meeting of the Obolonskiy district court of Kyiv. "Believe me, it will be interesting," he said.
As reported, the preliminary hearing on the charges of treason, ex-President Yanukovych will start in the Obolon district court of Kyiv on 4 may at 10.00. Automated distribution of cases already identified the panel of judges presiding the President of the court Vladislav Devyatko. The court session will be held in public.
On may 1, Prosecutor General Yury Lutsenko declared that the trial against ex-President of Ukraine Viktor Yanukovych will be respected all the rights of a defendant, guaranteed by the Ukrainian legislation.
Recall, 28 Nov 2016 Lutsenko in the Svyatoshinsky district court of Kiev Yanukovych read out the message on suspicion in Commission of high treason, of aiding the authorities of the Russian Federation, intentional acts committed for the purpose of modifying the boundaries of the territory and the state border of Ukraine in violation of the order established by the Constitution, waging aggressive war, crimes under part 1 article 111, part 5 article 27, part 3, article 110, part 2 of article 437 of the Criminal code of Ukraine.
20 January 2017 Pechersk district court of Kyiv allowed the Prosecutor General's office to conduct the correspondence, the investigation of treason Yanukovych.
March 14, Lutsenko said that Kiev Pechersk district court could not consider the indictment of treason against Yanukovych, because all judges participated in the consideration of certain issues within the framework of a pretrial investigation in this case.
Comments
comments