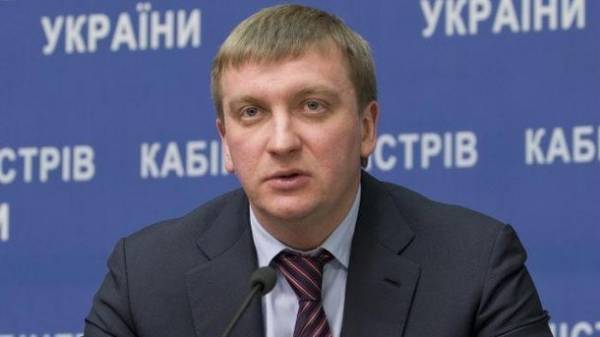 The Minister of justice Pavlo Petrenko considers it necessary to conduct an internal investigation regarding the activities of the National Agency for prevention of corruption and by holding a public contest to change the current composition of the Agency. He said this at today's Cabinet meeting.
"If the leadership of the NACP requested to conduct an internal investigation and the government has the right to such an internal investigation to assign, let's do this internal investigation and if there are violations, then these violations will then be transferred to law enforcement authorities for appropriate response and bringing to justice these persons, and that applies to the materials that came in Netpolicy, the national police must consider them. I have a suggestion that on the basis of the national Agency of state service to generate the appropriate Commission. We are ready to join by request to this Commission, to conduct an internal investigation and to provide materials to the public on the government so that society can see the results of this investigation," – said Petrenko.
He said that it is necessary to stop the "chaos" when the Agency between war and "not fulfilling their duties defined by law for the verification of declarations".
"24 people are unable to check and continued collective review," protested Smith.
He added that in the current Commission format and with its current composition is unlikely to check about 100 thousand declarations to be successful and effective.
"Therefore, it is necessary to solve this problem, amend the law and actually form through a public competition for the new staff, who will perform their duties properly," he said.
We will remind, in the Ministry of the interior received complaints about corruption in the National Agency for prevention of corruption.
Comments
comments