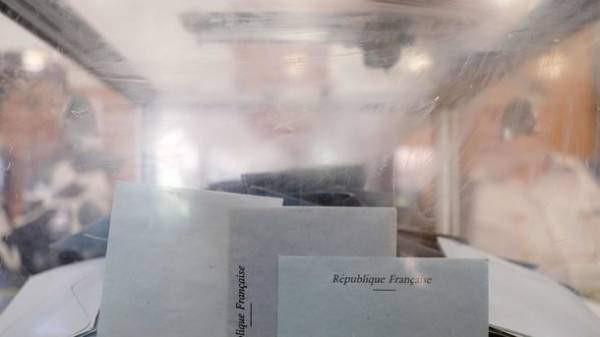 France has closed most of the polling stations for voting at the presidential elections. The rest should be closed at 20:00 local time (21:00 on Kiev).
As of 17:00 (local time), the turnout was 69,42%, said the Ministry of internal Affairs of the country, reports telekanal "112 Ukraine".
We will remind, at 8 o'clock local time (9:00 on Kiev) in the country has opened more than 66,5 thousand polling stations in the first round. Most of the sites will close at 19:00 local time (20:00 Kyiv time), but in some cities they will be open until 20:00.
On the whole territory of the country was 45,67 million voters, 1.3 million French people living abroad.
Voting in the overseas departments of France took place on Friday.
In the fight for the presidency attended by 11 candidates. According to recent surveys, the favorites of the presidential race leaves five candidates – the leader of movement "Forward" and former Finance Minister Emmanuel macron, the leader of the far-right party's eurosceptic "national front" marine Le Pen, the candidate of the party "the Republicans" ex-Prime Minister françois Fillon, leader of the "Left party" Jean-Luc Mélenchon, the candidate of the "Socialist party" and former Minister of education Benoit Amon.
Two candidates today who attains the maximum number of votes will enter into the final battle for the presidency may 7, in the second round.
Comments
comments