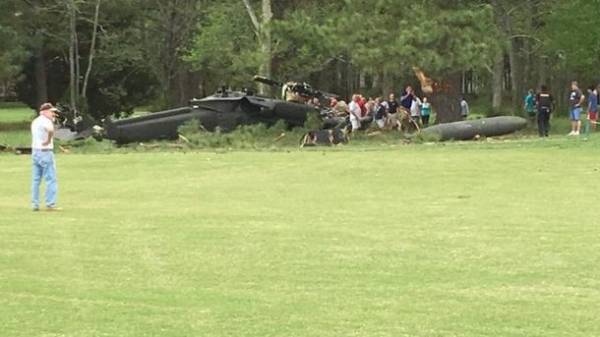 In the American city of Leonardtown, Maryland, crashed military helicopter with three crew members on Board, reports 112.ua citing Fox News. According to the report, the helicopter crashed on a Golf course. One of the crew members with injuries were taken to a local hospital, two others were not injured.
At the scene worked for two rescue helicopter. Other details of incident are not reported.
Earlier it was reported that in the suburbs of Lisbon, crashed a light aircraft.
Comments
comments