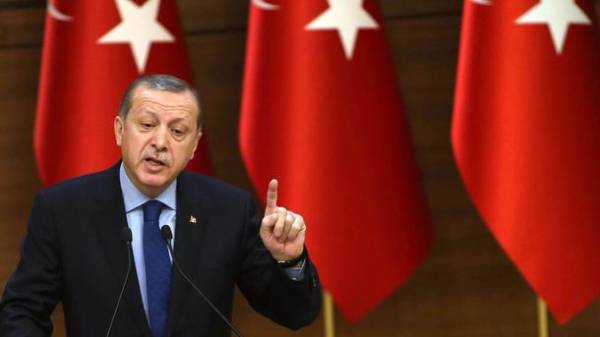 Turkish President Recep Tayyip Erdogan has responded to the report of the OSCE mission, which the organization said about the violations during the constitutional referendum, reports "Correspondent" with reference to Associated Press.
"Know your place! We won't look at and listen to politically motivated reports that you produce," said Erdogan.
He also said the constitutional referendum the "most democratic elections" ever held in Western countries.
Recall, the international observers working on the referendum in Turkey, said about the incomplete conformity of the procedures adopted in the Europe standards.
16 April, Turkey held a referendum on amendments to the Constitution, which the President has all the power in the country. A victory with an insignificant advantage was won by the supporters of the amendments to the Constitution. According to preliminary results, they have won 51.4% of votes.
Comments
comments