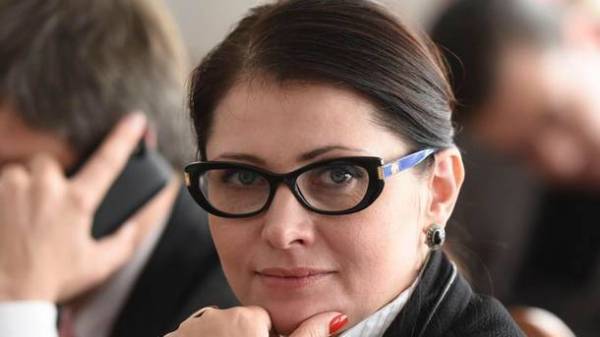 Ukraine, as a mediator in the negotiation process on the settlement of the Transnistrian issue must support the requirement of the Republic of Moldova in the joint control Commission on putting into the safety zone of international observers to monitor the situation, said the Chairman of the permanent delegation of Ukraine to the NATO parliamentary Assembly, MP from the faction "Block of Petro Poroshenko" Irina Friz.
"The development of the situation in Transnistria (Pridnestrovian Moldavian Republic – if) signs annexation by Russia, which are resolving with the use of Russian state symbols, the deployment in the territory of the PMR network of the Russian agents, training centres of the militants involved in the war in the Donbas, are evidence of the ineffectiveness of so-called peacekeeping mission of Russia in this unrecognized territorial Association, but also about the use of this site under the guise of peacekeeping efforts for subversive activities against Ukraine and a democratic government in Moldova," wrote I. Frieze on his Facebook page.
The MP called on to replace Russian troops with international police contingent. "This year marks 25 years since the cessation of hostilities in Transnistria, and this is quite enough time for it to be a sign of a complete risks of armed confrontation and, accordingly, the basis for the completion of the mission of the so-called Russian peacekeepers in the region," said Frieze.
Frieze called on the government of the Republic of Moldova to initiate the review of the OSCE the question of the withdrawal of Russian troops and their replacement by international peacekeepers under the auspices of the OSCE or the UN security Council.
Comments
comments