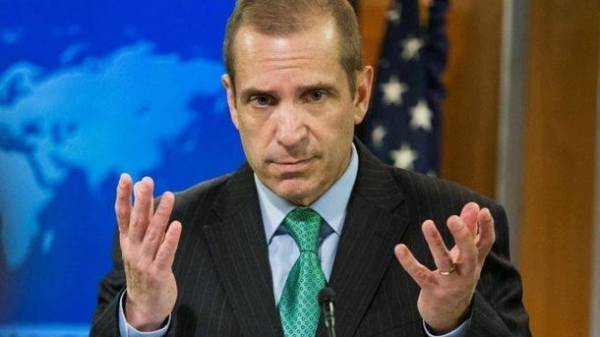 Time to conduct long-term negotiations on the DPRK nuclear issue has passed, the situation is urgent, said the U.S. state Department. "I think there is an understanding that the time for debate, for a different kind of long-term negotiations, strategies, decisions – was", – said Agency spokesman mark Toner at a briefing on Thursday.
According to him, "over the past few months, we have seen increasing efforts of North Korea's development of nuclear weapons".
Earlier Thursday, reports surfaced that North Korea has completed preparations for a possible new nuclear test. "Commercial satellite imagery from April 12 – nuclear test site North Korea to Puneri demonstrate ongoing activity at the North portal, a new activity in the main administrative area and a number of staff around the command center of the polygon", – said on its 38 North website of the Institute of USA and Korea at the American Johns Hopkins University.
The state of the object, the experts evaluated as "ready" to the probable test.
Potential new nuclear test, the DPRK could become the sixth in its history.
In South Korea and Japan believe that North Korea might conduct another nuclear test on 15 April, the 105th anniversary of the birth of founder Kim Il-sung or April 25 – to 85-th anniversary of the founding of the Korean people's army. Also the spoke version about the possibility of a new rocket launch.
Comments
comments