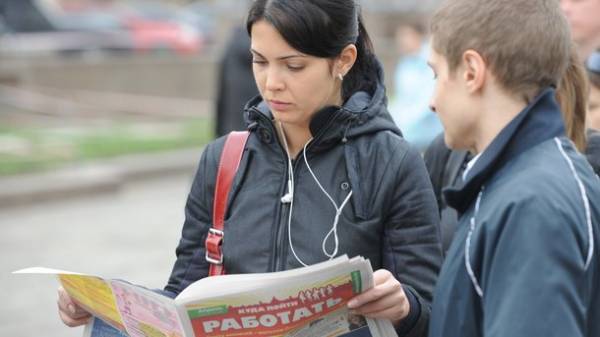 In January 2017 the national social security Fund decided on the first of April to increase the minimum payout unemployed Ukrainians. For those who have worked for more than six months, the minimum payout in April from 1160 to 1280 USD. At the same time, payments to Ukrainians who have worked less than six months or were fired for cause, will not change – they are entitled to no less than 544 hryvnia a month.
However, of the millions of unemployed Ukrainians help from the state receive only 544 thousand. And the average size of payments – 1923 hryvnia (depending on the length and size of patches). In total, according to the Ministry of social policy, Ukraine can work 26 million people, and employed 16 million. The rest are employed in the informal sector, or not working.
It is worth noting that in addition to monthly payments, the official status of the unemployed allows you to pay less for communal. Last year, the government decided in calculating subsidies for each unemployed person, to account for revenue in the amount of two living wages, at the moment is 3200 UAH. If officially receive the status of unemployed, the subsidy will be calculated taking into account unemployment benefits.
Comments
comments