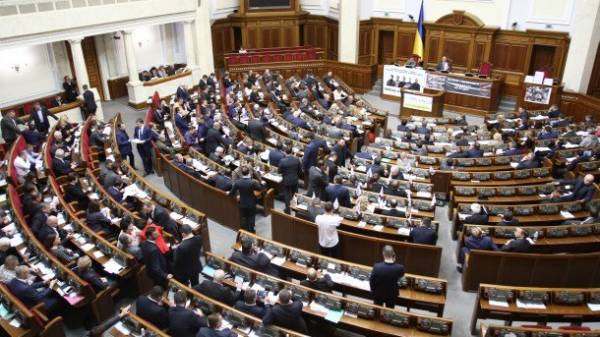 Preparing to submit to Parliament the presidential bill on the restoration of sovereignty. This was stated on the sidelines during a meeting of the conciliatory Council of the PPB faction leader Arthur Gerasimov, reports 112.ua.
According to him, this document will help to resolve the issue of the occupied territories.
"With regard to the law on occupied territories, I want to tell you that you know that the President of Ukraine has already announced and is being prepared for submission to Parliament the law on the restoration of sovereignty. And as for this, I can tell you that we, as a fraction of the PPB, the expected introduction of that law by the President in Parliament, and I think that's when we will be able to consider all these laws together," – said Gerasimov.
According to him, the BPP faction will support the law made by the President of Ukraine.
As reported, on 8 February, the Deputy Chairman of the Verkhovna Rada of Ukraine Oksana Syroid presented a draft law on the temporarily occupied territory of Ukraine, where Russia is recognized by the occupier.
So, the document specifies that Russia is an occupant; defined the occupied territory and the date of commencement of the occupation; introduced system of restrictions on the movement of goods and people in connection with the occupation; comprehensively regulate the working procedures of organs of local self-government; to establish specific features of legal regime of martial law in the liberated from the temporary occupation of the territory and determined the priority tasks of the military administrations to ensure the life of this territory.
Comments
comments