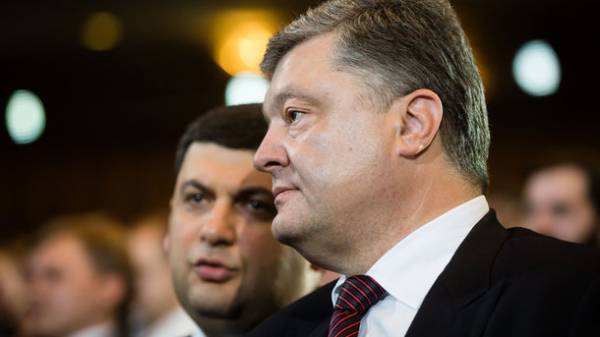 The President of Ukraine Petro Poroshenko expressed condolences in connection with the attack in Sweden. He wrote about this in his microblog on Twitter, reports the TV channel "112 Ukraine".
"Shocked by terrorist attack in Sweden. Deep condolences to the friendly Swedish people, the families of the victims in Stockholm", – he wrote.
Prime Minister of Ukraine Volodymyr Groysman expressed condolences to the families and victims of the terrorist attack in Central Stockholm (Sweden), where the truck drove into a crowd of pedestrians. The post with the corresponding statement the Prime Minister has posted on his page in Facebook.
"Terrible news from Sweden. In Stockholm hurt innocent people. Sorry for Sweden, the families of the victims," – wrote the Prime Minister.
He noted that, according to preliminary estimates by the Swedish authorities, he was probably talking about the terrorist act.
"We know what terrorism is: every day in the fight against terrorism in the East of Ukraine", – said Prime Minister of Ukraine.
Recall that in Stockholm this afternoon a truck drove into a crowd of people have died. According to local media reports and Twitter users, many people have suffered.
According to the representative of local police Tuva, Hagga, as a result of arrival of the truck at the crowd of people there are victims. The incident occurred on a pedestrian street this afternoon.
Eyewitnesses claim that the truck driver deliberately drove into passers-by. At the moment it is known about three victims.
Also extraordinary and Plenipotentiary Ambassador of Ukraine to Finland Andriy Olefirov said that in Finland also strengthened security measures in connection with the attack in Stockholm.
"Attracted the full attention of Finnish police, with official statements came out and the President of Finland and the Minister of foreign Affairs, for the first time condemned the attack."
On the question of how in Finland also strengthened security measures, Olefirov said, "exactly right."
Comments
comments