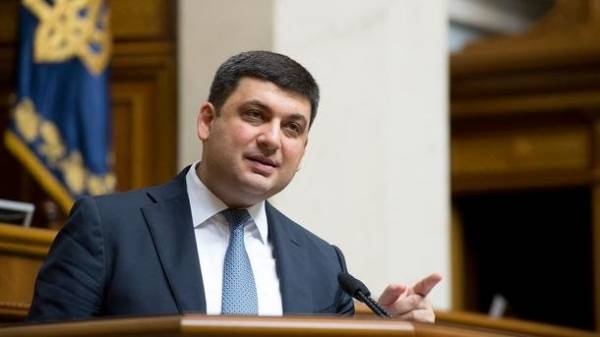 Pension reform will include the insured length of service when calculating the pension. This was stated by Prime Minister Vladimir Groysman, reports "Ukrainian truth".
"The pension system in the country today, totally unfair: 85% of the Ukrainian pensioners receive a pension at the minimum. This is actually the total impoverishment of pensioners. And we, regardless of political flags should change this system to achieve the three parameters", – he said.
"Option one: this system should be finally fair. And here it is necessary to pay attention to the insurance record of the person retiring. This should settle the same as that in the morning the sun rises," explained the Prime Minister.
"The second position. We have today a total deficit of the Pension Fund – of more than 140 billion. This means only one thing: that system in which half subsidized, unsustainable. We must address the issue of the deficit," – said Groisman.
"And question number three. I with all responsibility declare that after the government will introduce the option of pension reform that does not involve – attention! – increase the retirement age, and provides for other measures that will build a balanced fair system, the government of Ukraine will conduct a recalculation of pensions, quite significant – and we will be able from 1 October 2017 to increase pensions in Ukraine", – he stressed.
He urged the factions in the Parliament to support "the version of pension reform, of course, after debate." "Our goal is to increase the pensions of Ukrainian citizens and change the system," he said.
"Let's stop trying to scare people. Let's talk about what exactly we will do and how it will affect people's lives. It's important for us to snatch Ukraine out of the abyss, let people feel the long run into their own pockets to feel that prices remain stable and real incomes are rising," he added.
Recall, from may 1, 2017 Ukraine will be the first increase in the subsistence minimum and the minimum pension. 8 million pensioners, size of pension payments depends on the minimum pension will increase by at least 10%.
Comments
comments