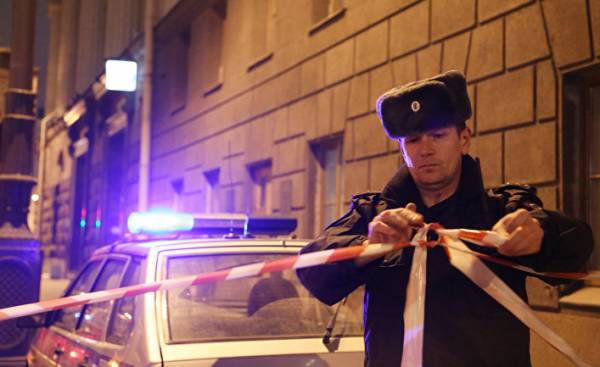 Monday afternoon in the subway, the second largest city of Russia, St.-Petersburg there was a bloody attack, which claimed the lives of at least 14 people. Injured more than 50 passengers. In addition, it was found and neutralized another explosive device, much more powerful than exploded.
The attack was carefully planned and timed to the visit of Vladimir Putin in Saint Petersburg. Shares of this magnitude only "serious" terrorist organizations, so suspicion falls on the supporters of the so-called "Islamic state" (banned in Russia organization — approx. ed) or the remaining Chechen separatists, many of whom have joined ISIS. There are other "internationals" of radical Islamists. In their ranks sufficiently subjects the former Soviet Union, which at the time had joined radicals in Syria and now want to take revenge on Moscow over its intervention in the Syrian conflict on the side of Bashar Assad's troops.
You can argue about what is increase or decrease Russia's decision to intervene in Syria, the threat of terrorist attacks in Russia itself. One of the main official reasons that justified the interference in the Syrian conflict — the need to push the fight against terrorism beyond the borders of Russia. The main version of the attack in St. Petersburg clear, the only question that remains about specific organizations, and specific performers. Undoubtedly, it is well understood also the leaders of many States and international organizations were not slow to Express sympathy to the victims of the attack and condolences to the family of the victims and offered Russia a different kind of help if it is needed.
Against this background, it seems peculiar position not even a few, and many of the leaders of the so-called Russian non-system opposition. Instead of try as-that to Express the sympathy of his fellow citizens, for the happiness and bright future which promise to fight the opposition (for some reason no particular desire to call them by name, everyone interested can read the statements of these characters on the Internet), they immediately rushed to blame the terrorist attack "bloody Putin regime" and the Russian special services, which this action allegedly necessary to divert attention from "mass protests against corruption in the Russian government" and "tighten the screws" for the opposition. To say such a thing can think of is that the official media of Ukraine and some enthusiasts on Twitter, including in Latvia.
The fact that in such statements there is no logic, and what they show, at least, about the total ignorance of the situation in Russia, the authors do not mind. Just as and do not mind the lack of even basic respect for the victims of the terrorist attacks. Whether this is an isolated incident, it could still be ignored, but since it is not demarches some weirdos, one might unflattering reflections on the so-called Russian liberal opposition, its quality and purpose.
Comments
comments