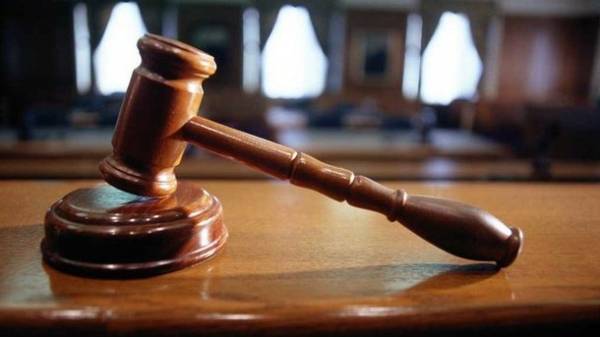 The high specialized court of Ukraine on consideration of civil and criminal cases satisfied the cassation appeal of the Prosecutor of Kiev region on the legality of parole of the convicted for the murder of former people's Deputy of Ukraine Victor Lozinsky and overturned the decision of a lower court, said Prosecutor General of Ukraine Yuriy Lutsenko.
"The Supreme specialized court satisfied the cassation appeal of the Prosecutor and cancelled the decision of the court of Appeal of Kyiv region 06.04.2016, which upheld the decision of Boryspil city district court of Kyiv region 25.02.2016 on the release of V. A. Lozinsky on parole from serving a sentence unserved part of the punishment – 1 year 11 months 08 days of imprisonment," wrote Lutsenko in his Facebook page on Tuesday evening.
As reported, in April 2011 Dneprovsky district court of Kyiv sentenced Lozinsky to 15 years in prison for a premeditated murder from hooligan promptings Oliynyk, as well as for illegal possession and handling of weapons and ammunition. Thus, of the 6 articles of charges on which the Prosecutor passed the case against him in court, he was sentenced on two counts. The court also ordered him to reimburse the legal costs of the examination in the sum more than 10 thousand UAH.
The Kyiv court of appeals on March 26, 2013, reduced the sentence to Lozinsky, reducing the term of imprisonment for 1 year. Later the Supreme specialized court for considering criminal and civil cases, having considered the cassation on a sentence of ex-MP, reduced his sentence to 4 years.
December 23, 2015 the President of Ukraine Petro Poroshenko has signed the so-called "Savchenko's law" – the law "On improvement of the procedure of transfer of the court on remand in the sentence," under which courts must consider a convicted every day spent in jail as punishment.
In January 2016, the media reported that Lozinski had applied for recalculation of the term "Savchenko's law" and the petition is partially granted. January 25 held a meeting on conversion of term V. Lozinsky, the petition was granted in part in departed time was counted for 4 years and 36 days, after which he was entitled to parole.
Boryspil district court of Kyiv region paroled Lozinski. The appellate court left the court decision unchanged. The prosecution appealed against in a cassation order the decision.
Comments
comments