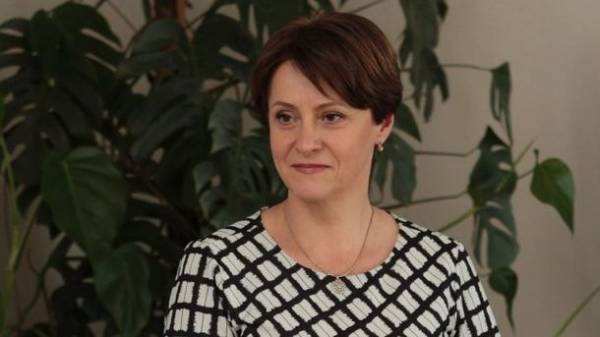 Chairman of the parliamentary Committee on taxation and customs policy Nina Southerner in an interview Hubs told about the settlement of the question of legitimization of gambling business in Ukraine.
"Last year, we tried (to resolve the issue with the lottery – Ed.) and I thought that the Ministry of Finance will submit and register the draft law on the settlement of overall gaming activities in Ukraine, and this document was supposed to be some kind of conceptual change in terms of lotteries. However, this bill is not registered and has not been made public. Therefore, today we can say that the number of bills (gambling – Ed.) which is already in the Committee, there is a need to consider and talk further with the government regarding their plans on this issue for the current year: if there are any developments, whether there is a vision of what can be done in parts of the state lotteries and other gambling business", – she explained the decline in contributions to the state budget from activities of the companies on the organization of the Gelateria.
The southerner noted that companies with Russian capital, which fell under the economic sanctions do not work in Ukraine: "as I understand it, those companies who are not allowed to work in connection with the economic sanctions, they are de jure not work in Ukraine, but de facto – don't know."
The Chairman of the Committee explained that the Ministry's representatives did not explain why it has not adopted new Licensing conditions for conducting of Gelateria. "You know, they do not explain why there is a delay. Although in anticipation of the adoption of the budget for 2017 was promise (from the side of the Cabinet – Ed.) what we (in Parliament – Ed.) we will consider this bill, because it is a revenue generating, but we are not considered. And moreover, he was not even registered. So now more questions than answers", – told the Southerner.
We will remind, in Ukraine, further talk about the settlement of the question relative to legitimize gambling thing didn't make any progress. Moreover, in practice not implemented even the existing legislation. For example, in 2012 adopted a new law "On state lotteries." But the Finance Ministry still has not accepted the License conditions for the organizers of state lotteries, as was written in the law. Operators of Gelateria just extended the "old" license.
In fact, the market of Gelateria strongly "Anisimova". Contributions to the state budget is low. This despite the fact that in the state register of officially registered more than 160 Gelateria. On the whole, the gambling market (despite their official ban) continues to flourish in the "shadow". Two of the companies – organizers of Gelateria in Ukraine – and did come under economic sanctions from the national security Council in connection with the Russian aggression. Meanwhile, in the Parliament unsuccessfully dusts ten parliamentary bills on the legalization of the market of lotteries and gambling. Governmental bill to the Parliament has not acted.
Comments
comments