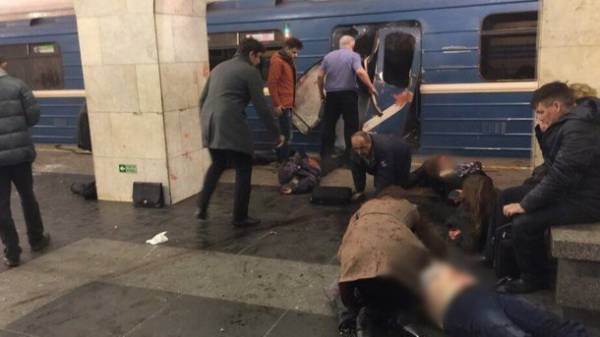 The alleged terrorist Akbarjon Jalilov, who detonated an explosive device in the St. Petersburg metro, is a citizen of Russia for six years, although he is originally from Kyrgyzstan. About this Agency Interfax said a source in law enforcement bodies of the Russian Federation.
It is reported that Jalilov was born in 1995 and received a Russian passport in 2011, the Consulate General of Russia in Osh. In Russia, has lived with his father, who went back to work.
"Jalilov few years ago went with his father to Russia in Osh is home to his mother with his younger sister and brother, father and contact has not yet succeeded," said the source.
Reporter decided to check where he lives Jalilov. The house where his family is located in one of the places of compact residence of citizens of Kyrgyzstan of Uzbek nationality, but now it is closed, and the neighbors claim that the alleged terrorist has not arrived on the historical homeland.
It is worth noting that in the media yesterday, a photo circulated of an alleged "terrorist", which the authorities declared wanted. However, after some time the man, who attributed the attack, he came to the police station.
As reported, the Kyrgyz security services claimedthat a possible suicide bomber, tripling the explosion in the St. Petersburg subway, may be a native of Kyrgyzstan, who is now the citizen of the Russian Federation.
It was also published in the media photo of the second suspect in the attack, which was caught on surveillance camera in St. Petersburg subway.
As reported April 3 in the subway in Saint Petersburg on the stretch between metro stations "Sennaya square" and "Institute of Technology" explosion. Another explosive device was discovered and defused at the station "Ploschad Vosstaniya".
According to the latest data, as a result of the terrorist attack in the subway of Saint-Petersburg , 14 people were killed, and the total number of victims is 51 people.
Comments
comments