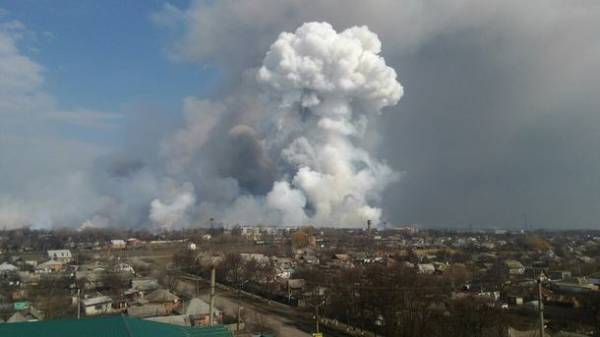 In Balakleya in the Arsenal of the military camp and restore buildings and infrastructure. This reports the press service of the defense Ministry.
According to authorities, the fire had damaged more than 40 administrative and residential buildings.
"Military housing and communal services constantly communicate with the residents and supervise the repair work. At Arsenal there is light and water, the gas will provide today and the Windows will be placed tomorrow. We know about the problems of each family and working around the clock on resolving them" – promised the military.
We will remind, in the night of Thursday, March 23, in Balakleya (Kharkiv oblast) on one of the largest in Ukraine ammunition depot explosion, followed by fire and a chain detonation of ammunition.
Defense Minister Stepan Poltorak said that according to available preliminary findings of the cause of the fire and explosions of ammunition in warehouses was a diversion. "One theory is that it is a diversion. In particular, the dropping of the explosive device with UAVs," said Poltorak.
Later , SBU qualified state of emergency in Balakleya as a diversion.
Deputy Minister of defence of Ukraine Igor Pavlovsky Friday, March 24, reported the complete elimination of fire in artillery warehouses.
Comments
comments