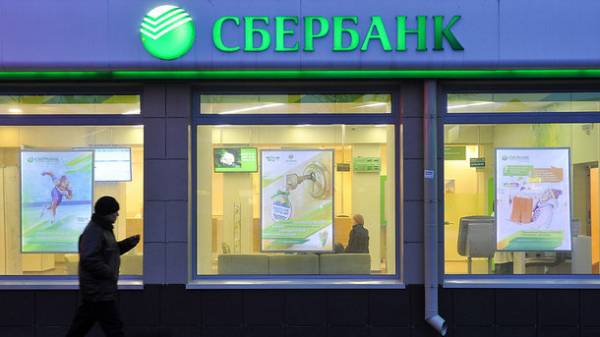 Buyers of Ukrainian "daughter" of the savings Bank previously estimated the asset 450-680 million dollars. Such data was sounded before the release of information about the transaction to the Russian newspaper "Kommersant".
The sources claimed that one of the new owners of the Bank Grigory Guselnikov has been negotiating with the savings Bank earlier, but then the seller could dictate his terms and the deal did not materialize.
"The price of the transaction announced yesterday is unknown. Informed potential buyers assessed the Ukrainian "daughter" of Sberbank in the 450-680 million dollars", — writes the edition.
We will remind, on March 27, it became known that a consortium of investors consisting of Norvik banka's Latvian and Belarusian private company acquires 100% of shares of Ukrainian "daughter" of Sberbank. The main buyer of the Ukrainian subsidiary Bank Sberbank of Russia will perform the son of the owner of the oil company RussNeft Mikhail Gutseriev said.
Grigory Guselnikov (via Norvik Banka) will acquire 45%, said Gutseriev — 55%.
"This transaction will allow us to offer clients a service built on the European principles of quality, transparency and accessibility, while maintaining the technological level of the Bank,— said Gusel'nikov.— We support the European choice of Ukraine and believe that our work can contribute to the future economic growth of the country"
At the same time, experts believe that the change of ownership of Sberbank in Ukraine is purely nominal.
"Buyer Bank is purely nominal. These shareholders 100 years do not need a Bank in Ukraine. They buy it at the large request of someone in the Kremlin. Or the Kremlin itself. And now it's important to understand what will happen next. You have two options. They buy it to drain. Or to hold until better times. To pour money in the Bank, these people will not" – said an investment banker, a specialist sales of debt securities at Dragon Capital Sergey Fursa.
Thus , the NBU has not yet received official notification from the prospective investors on purchase of Ukrainian "daughter" of Sberbank. The national Bank also has not received the relevant documents for the acquisition of substantial participation.
Comments
comments