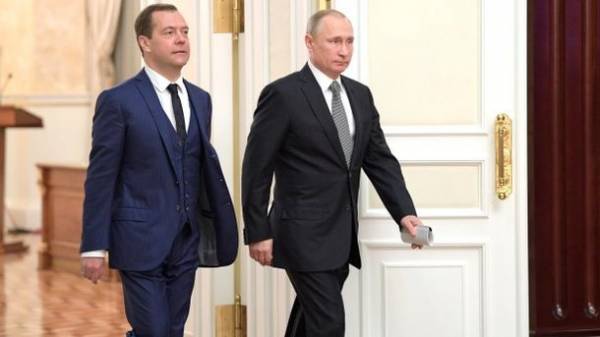 Prime Minister of Russia Dmitry Medvedev gave the Russians and allowed the Putin regime to rule the country in violation of the law. This was told in the comment "Russian Monitor" the Russian financier and blogger Slava Rabinovich.
According to him, protests in Russian cities directed against not only Medvedev, but also against Putin too.
"Medvedev is a prominent member of Putin's OCG (organized criminal underbelly of the group – ed), so antimadridista action — this action, to the same extent directed against Putin. I am sure that sooner or later — together with his accomplice President — he will be in the dock and give the answer for all the crimes that this criminal group was committed", – said Rabinovich.
He noted that Medvedev is personal responsibility for the fact that in Russia the hybrid is established the dictatorship of the autocratic type.
"Medvedev, as Putin's "schulterriemen" betrayed the citizens of Russia, allowing Putin to illegally run for a third term. This is Medvedev increased the presidential term from 4 to 6 years. All the actions of Medvedev was sent to OPG, one of the bosses of which he was, had held power in Russia", – said the financier.
As reported, the protests in Russia are connected with the publication of investigations of the Fund of struggle against corruption on undeclared property of the head of the government Dmitry Medvedev.
On Sunday, more than 30 thousand people took part in the anti-corruption actions across Russia, excluding Moscow and St. Petersburg. In Moscow, under the informal data, the share reached to 30 thousand people, according to police – 8 thousand, in St. Petersburg – from 5 to 10 thousand.
The number of people arrested at rallies in Moscow, according to the revised data, has reached 1 thousand. Among the detainees are minors.
Comments
comments