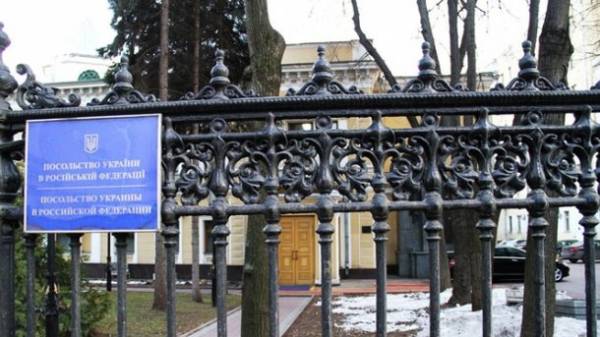 The Ukrainian Embassy in Russia confirmed the fact of detention of the correspondent of the Ukrainian news Agency UNIAN Roman Tsimbalyuk in Moscow, the reasons for and details of the arrest are still being examined, according to head of the Department of consular service of the Ministry of foreign Affairs of Ukraine Vasily Kirilich.
"The Embassy of Ukraine in the Russian Federation confirms the detention of the journalist Roman Tsimbalyuk. Now the Consul is at the police station, verifies and clarifies the information about his detention," said Kirilich on Tuesday evening.
He also said that the Embassy contacted the Ministry of foreign Affairs to clarify the circumstances of the detention Tsimbalyuk.
In turn, he Tsymbalyuk, who is now at the police station, wrote on his page on the social network Facebook Two hours later at the police station, another hour and obliged to let go. We will be out of it and come".
As reported previously Tsymbalyuk announced his arrest in Moscow, and that he took the documents. "We were detained, taken to the local police Department to check the "legality" of the shooting. For the first time in a police car 🙂 failed the accreditation of the foreign Ministry. Say we chanted slogans, and held a "rally," he said.
Comments
comments