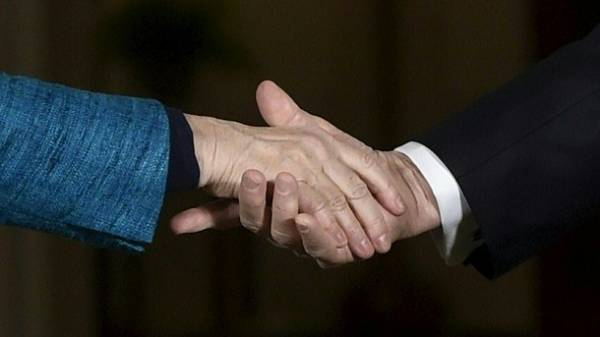 The President of the United States Donald trump posted a photo of handshake with Federal Chancellor of Germany Angela Merkel during her official visit to the White house.
"I am honored today to welcome Chancellor Merkel to the White house. Our two Nations have much in common, and our Union is a symbol of strength for the whole world", — he signed photo.
Earlier it was reported that, according to Western media, trump does not shake hands with Merkel in the oval office, despite requests from journalists and photographers.
A handshake between the two leaders in the oval office is a tradition. Unknown, it happened because of the reluctance of the American leader or he did not hear the requests of journalists.
Nevertheless, trump and Merkel shook hands when the Chancellor arrived at the White house, and at the end of the press conference.
Comments
comments