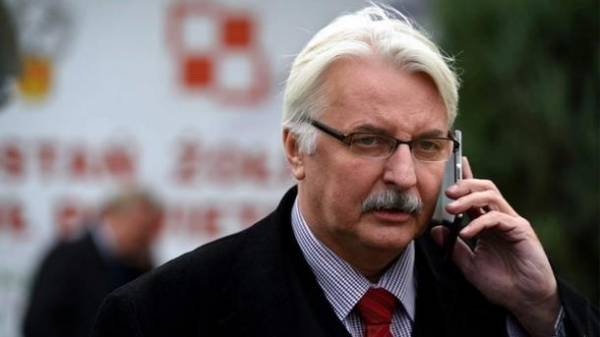 Normandy and Minsk formats has led to the establishment of peace in Ukraine, we need a change of format. This was stated by the Minister of foreign Affairs of Poland Witold Waszczykowski at a press conference with foreign Minister of Ukraine Pavel Klimkin, reports Onet.pl.
"The Normandy format and Minsk format have led to the deterrence of large-scale Russian offensive, but not to a lasting peace in Ukraine," he said.
"Sooner or later come to the idea of having a new format with the participation of the Americans, which can create more hope for a solution to the Ukrainian-Russian conflict", – said Waszczykowski.
The Minister noted that the decision in this case, first of all, "will be to make policy in Kiev."
Also, the Polish foreign Minister again urged Russia to cease its aggression in Ukraine, to return the seized territory and to resume cooperation with Ukraine and the rest of Europe.
Earlier Witold Waszczykowski said that the Minsk agreements are fully implemented, and notes that to resolve the conflict in Donbass it is necessary to expand Channel format.
Comments
comments