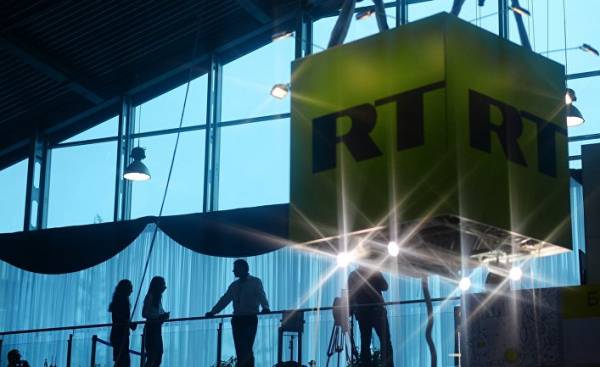 Seriously, democratic Senator Jeanne Shaheen (Jeanne Shaheen), apparently wants to spend the taxpayers ' money (https://ria.ru/mediawars/20170314/1490024360.html) in search of an answer to the great mystery whether the Russian… RT News.
According to the website of a Democrat from new Hampshire (https://www.shaheen.senate.gov/news/press/shaheen-introduces-bill-to-investigate-russian-propaganda-outlet-rt-news-as-a-foreign-agent):
"The law on modernization of the registration of foreign agents and forced to her Senator Shaheen gives the Ministry of justice new authority to force organizations like RT America, to provide documentation about the sources of funding and foreign relations."
Do these people actually exist?
Apparently, the letter "R" in the title RT News Senator is not enough to understand, whose it organization. Never occurred to me to visit the website of RT News, namely on the page "About RT" (https://www.rt.com/about-us/history/) to see what they write about who is their owner. And Google and download RT page in Wikipedia (https://en.wikipedia.org/wiki/RT_(TV_network)) to find out who finances them — probably most difficult step for Senator Shaheen.
Thus, you will have to spend millions and millions of taxpayers, to determine whether the former Russia Today, once part of the holding, the news Agency RIA-news (remember that?) as independent units, to have something to… Russia. The BBC is a public property of great Britain. France24 French, Deutsche Welle is a German public company. The truth is out there — Shaheen knows it.
And as a real Democrat, she decides to spend money for nothing. And you believed that centralized planning in the Soviet Union was inefficient? We can only guess of what Russian, reading about the law mindless fools Sahin.
According to data from the RT News, reaction, apparently, was a "shoot me!" (https://www.rt.com/news/380761-rt-foreign-agent-bill/).
Comments
comments