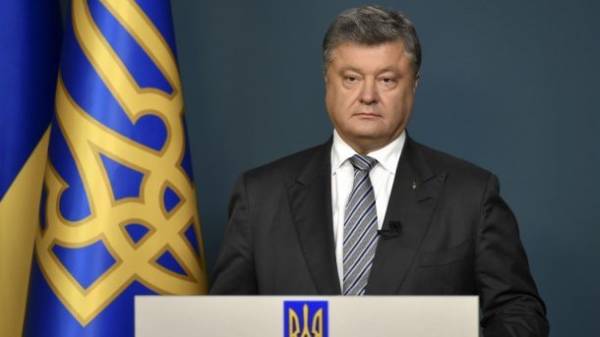 The President of Ukraine Petro Poroshenko thanked the canadian partners for cooperation and is confident that the ratification of the Agreement on free trade between Canada and Ukraine will benefit our country, the press service of the head of state.
"Today is an important day for relations between Ukraine and Canada. It's the day of the ratification of the free trade Agreement, where we together with our canadian friends worked for a long time. I would like to Express my sincere gratitude to the Prime Minister of Canada, Justin Trudeau, for his cooperation and dedication to the strengthening of relations with Ukraine. I can not Express my gratitude and Madam Minister for foreign Affairs of Christ, Freeland. This is a historic moment for our bilateral trade with Canada," – stated in the message of the President.
He noted that now the Ukrainian business will have access to the North American market, which will lead to growth of Ukrainian exports and increase investment in Ukraine at the level of $ 36 million.
"It is the creation of new jobs in construction, industry and trade. It is also a duty-free access on 98% of headings in the canadian market. In fact, we are talking about the formation of a triangle of free trade Ukraine – Canada, the EU, because at the final stage is the formation of a free trade area, Canada and the EU" – said Poroshenko.
In his opinion, this is a powerful response to Russia's hybrid aggression, which now threatens not only Ukraine but the EU, Canada and the entire free world.
"The ratification and subsequent entry into force of the Agreement on free trade with Canada will be an important signal to our international partners and potential investors worldwide," – said Poroshenko.
The President also thanked the canadian partners for extending the mission of training the Ukrainian military for two years.
As reported, today the Verkhovna Rada ratified the agreement on free trade between Ukraine and Canada. The Chairman of the Parliament Andrei Parubiy after the vote, said he would sign the document immediately.
Comments
comments