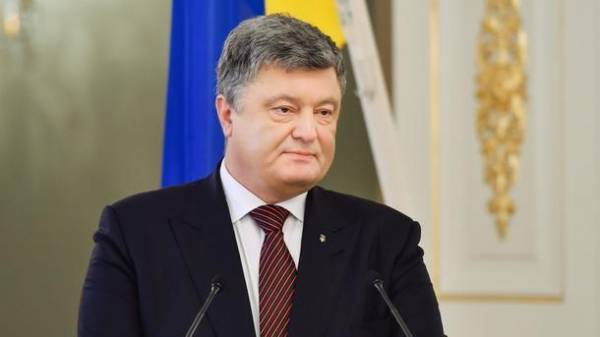 The President of Ukraine Petro Poroshenko congratulated Ukrainians on the 203-th anniversary from birthday of famous Ukrainian poet Taras Shevchenko. This is stated in his message in Twitter.
"Today – 203 years since the birth of Taras Shevchenko. And I congratulate you on this day of every Ukrainian in Ukraine and in the Diaspora," wrote the President.
He also noted that his power and greatness not only in poetry, but he also inspires Ukrainians to fight and patriotism.
"Before Russian occupation of Simferopol and Donetsk conscious Ukrainians gathered at the monuments to Taras Shevchenko" – said Poroshenko.
We will remind, today, on March 9, Ukrainians celebrate the day of birth of Taras Shevchenko. Today needs to go Global flashmob Shevchenko, which has joined more than 3500 participants from 25 countries and 132 towns of Ukraine.
Comments
comments