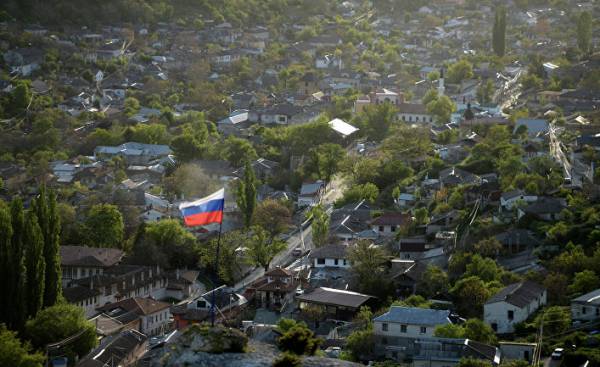 The change in Russian-Turkish relations in the direction of warming, as reported by several media outlets, linked to the creation of strong strategic partnerships on Syria and a number of other issues in Eurasian security. In particular, the near and Middle East.
The only factor which is somewhere complicates turning the strategic partnership into a full-fledged Commonwealth, it is the problem of the Crimea. It is clear that for a number of reasons, including problems of the Crimean Tatar people, Turkey cannot recognize the illegal annexation of Crimea by the Russian Federation. This is the fact that Turkey does not take the ferry from the Crimea, both Russian and Turkish which come from Sevastopol.
In turn, Russia is to this calmly, knowing that this detail is not the most important in the new mechanism of cooperation with Turkey. In addition, Russia is ready to forget about the problems that arose between them earlier. This and the murder of the Russian Ambassador, which was intended to disrupt the strategic relationship between Russia and Turkey, and shot down in the past year, the Russian SU-24.
Now they are closer to the post-conflict problem of Syria and the post-war structure of the country. Turkey has realized that Russia is serious and perhaps the most important key player in the region. And Russia, in turn, understands that without Turkey it is also not able to create a full draft of the post-war Syria.
However, the Turks and the Turkey's previously strained that last year's unsuccessful military coup are the United States. They are also annoying and the fact that America has always openly supported the Kurds.
For Turkey, Kurdish separatism and Kurdish armed forces are really a problem. Therefore, Turkey was forced to make a tactical Alliance and strategic partnership with Russia in the post-conflict unit in Syria. The conflict there continues, though, but is in an inactive phase. It is worth noting that the current situation there is not yet a full peace, but is evolving towards post-conflict resolution.
Comments
comments