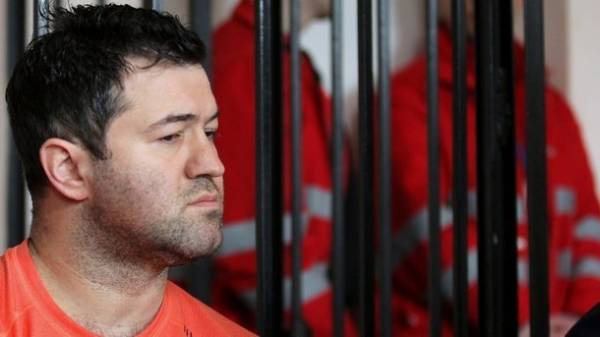 The Kyiv court of appeals appointed on March 13 on appeal for measure suspended from his duties as head of the State fiscal service Novel Nasirova. This was announced his lawyer Alexander Miroshnyk.
"The appeal court of Kiev has appointed consideration of the appeal in the case of Roman Nasirov on 13.03.2017 11:00", – wrote the lawyer on his page in Facebook.
According to him, the meeting will be chaired by judge Glinyanova.
"I can say that the process of appeal will be unprecedented from a legal point of view. The defense prepared for the process in full," says Miroshnyk.
As reported, the Solomensky district court of Kiev on the night of March 7, adopted the decision on the appointment Nasirova of a measure of restraint in form of arrest for 60 days with possibility of bail in the amount of 100 million UAH.
In addition, in the case of bail, the court ordered Nasirova to wear an electronic monitoring device, surrender his passport of citizen of Ukraine and the passport for travel abroad, and also to refrain from communicating with other persons involved in criminal proceedings.
The resolution noted that Nasirov will be detained since the proclamation of this decision and to the payment of the Deposit, if any will be made.
The court decision can be appealed in Appellate court of Kiev within 5 days.
We will remind that the Prosecutor demanded bail in the amount of 2 billion UAH. Thus, the court reduced the amount of the Deposit 20 times.
As you know, March 2, Novel Nasirova handed suspicion. During this time he became ill. According to lawyers, the suspicion was given, when the President of the SFS was already unconscious, which is illegal.
Roman Nasirov is suspected of abuse of office and embezzlement of public funds in the amount of over UAH 2 bn. The consequence considers that Nasirov, acting in the interests of the Deputy Onishchenko, the "gas business" were arbitrarily granted a number of enterprises the possibility of tax liabilities in installments.
On 3 March the Cabinet Nasirova was removed from the post of Chairman of the SFS, with responsibilities for the head office to the acting Deputy head of the GFS Miroslav Sold.
Comments
comments