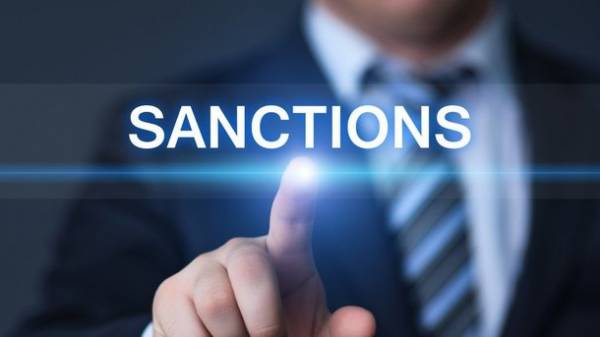 In response to information about the readiness of Sberbank (Russian Federation) to provide services for individuals-holders of "passports L/DNR", the national Bank of Ukraine promises to initiate the imposition of "Sberbank" of sanctions. This reports the press service of the regulator.
"In the case of confirmation of this information, the NBU will initiate to the national security Council the question of the application of sanctions to subsidiary Bank Sberbank of Russia in Ukraine – JSC "Sberbank", – stated in the message NBU.
In NBU reminded that in accordance with article 5 of the law of Ukraine "On sanctions", the decision on application of sanctions in respect of separate legal entities are taken by the Council of national security and defense Council (NSDC), and enforced by the decree of the President of Ukraine.
As it became known today, the Russian "Sberbank" has agreed to serve people with unrecognized passports of the so-called "DNR" and "LNR".
The Minister of internal Affairs Arsen Avakov criticized the service of the Russian "Sberbank" persons with fake documents so-called"DNR" and "LNR".
We will remind, on February 18 the President of Russia Vladimir Putin signed a decree on the recognition in Russia of the documentsissued to citizens of Ukraine and stateless persons residing in the occupied territories of Donetsk and Lugansk regions of Ukraine.
It is worth noting that Russia's recognition of passports of militants in the occupied part of Donbas has not only condemned in Ukraine – as sharp was the reaction of the world community.
No country recognized the fake documents, with the exception of Belarus, which, though not recognized "passport", "DNR/LNR", but considering the selective passage of persons with such "documents" on its territory.
Comments
comments