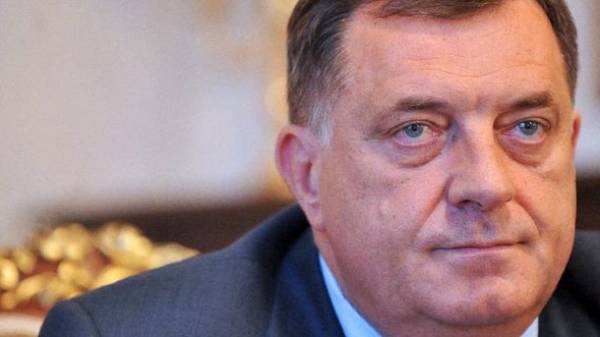 The so-called "President" of the self-proclaimed Republic of Srpska (Bosnia and Herzegovina) Milorad Dodik in an interview with Russian newspaper "Izvestia" said that the question of the annexation of Crimea by Russia is solved and the "people" must be respected.
He reminded that the West has not recognized the results of the pseudo-referendum in Crimea, while considered with the will of the political elite in Kosovo, where a referendum was not even held.
"Crimea has passed to Russia on the basis of the "referendum" and the will of the people must be respected. The Crimean issue is resolved," said Dodik.
Earlier it was reported that the European Union 26 September 2016 invalidated the disputed referendum in the breakaway Republic of Srpska, part of Bosnia and Herzegovina, the celebration of national day on 9 January.
Comments
comments