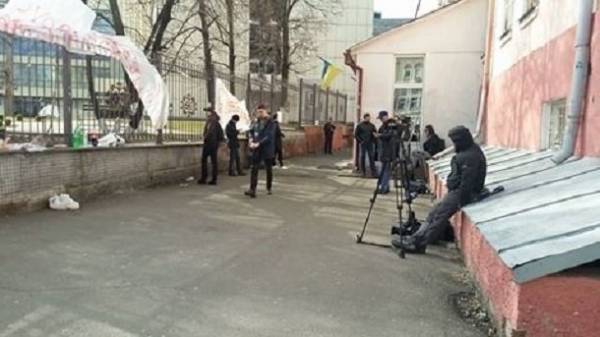 Unknown reported about mining of the solomiansky district in Kyiv city court. The police asked those present at the meeting to leave the building to check. The journalists said the MP from the PPO Mustafa Nayem. However, according to the policy he intends to stay in the room with the suspended head of the GFS Roman Nasirov.
To the building of court there arrived bomb experts to check it out. According to preliminary data, it will be delayed for an hour.
According to "Interfax-Ukraine" the message on allegedly mining of the building of the court entered a call centre of police.
We will remind, in present in Solomianskyi district court held the hearing on the remand ousted the head of GFS Novel Nasirova. The prosecution as alternatives to detention requested record for Ukraine bail – two billion hryvnia.
The law in the allotted 72 hours, the court never chose Nasirova measure.
Roman Nasirov is suspected of abuse of office and embezzlement of public funds in the amount of over UAH 2 bn. The consequence considers that Nasirov, acting in the interests of the Deputy Onishchenko, the "gas business" were arbitrarily granted a number of enterprises the possibility of tax liabilities in installments. The official charges in the address groundless.
On 3 March, the Cabinet Nasirova was removed from the post of Chairman of the SFS, with responsibilities for the head office to the acting Deputy head of the GFS Miroslav Sold.
Comments
comments