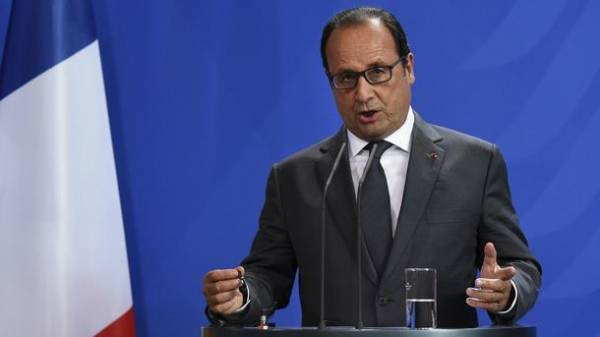 French President Francois Hollande considers its main task to prevent the victory of the party leader "national front" marine Le Pen in the upcoming presidential election. He declared it in interview to the newspaper Le Monde, reports "Ukrainian truth".
"If a candidate from "National front" wins, she will immediately start the process of exit from the Eurozone and the EU as a whole. It is the goal of populists: to leave Europe, to shut the world out and dream about the future, surrounded by barriers and boundaries. My goal is to do everything to France this project is not convinced," said Hollande.
As you know, Hollande is not running for a second term. Unofficially it supports of independent candidate Emmanuel Macron, who was economy Minister in the current government.
"The threat exists. The popularity of the extreme right in France have reached their highest values for more than 30 years. But France will not surrender. France is aware that the vote on April 23 and may 7 will determine not only the fate of our country, but also the European future", – the President added.
Recall that recent polls show that Emmanuel macron must defeat the leader of the far right marine Le Pen in the first round of the presidential elections.
Comments
comments