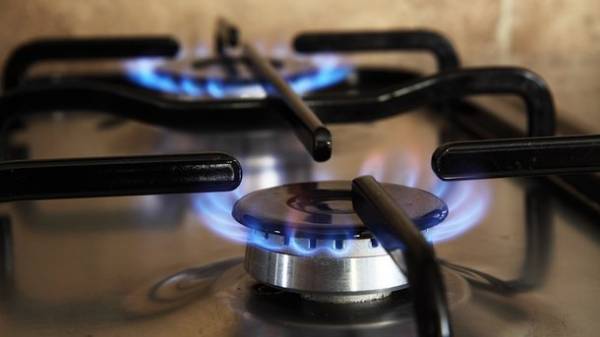 The Cabinet of Ministers of Ukraine intends every six months – April 1 and October 1 – to review the maximum retail prices of natural gas for residential consumers and religious organizations.
As noted in order No. 90, it is about the price of fuel, which supplies the national joint stock company "Naftogaz of Ukraine" producers of thermal energy for heating and hot water. This, along with the revision of prices for consumers is reviewed and the purchase price of natural gas produced by state-owned holding company of the company for formation of fuel reserves.
"At the moment "Naftogaz of Ukraine" from 1 may 2016 to 31 March 2017 inclusive buys natural gas at a price of 4 849 UAH per thousand cubic meters", – reported in the decree of the government.
As reported, the Cabinet 1 may 2016 established a single price for gas for the population at 6 879 UAH per thousand cubic meters.
In presenting the decision, the first Vice Prime Minister of Ukraine Stepan Kubiv and Minister of energy and coal industry Igor Nasalik said that the establishment of such rates will put an end to speculation on the gas market of the country. In turn, the Prime Minister Volodymyr Groysman stressed that this decision is difficult and cause a wide discussion in society, but it will remove all pre-existing scheme of earnings on the difference in the price of fuel.
It is at this price the gas companies sell gas across the country to domestic users. The validity of the prices were marked before 1 April 2017.
In mid-February 2017 commercial Director of the National oil and gas holding "Naftogaz Ukraine" Yuri Vitrenko said that the price of natural gas for the population could increase from 1 April 2017 by 40% compared with the current value of 6.8 UAH per cu. m, assuming that the government will not adjust the value of this price by the decisions of the Cabinet of Ministers and the pricing will be under the influence of market factors.
After that, the Prime Minister of Ukraine Volodymyr Groysman assured that the rising cost of natural gas for the population in Ukraine will not be. "I will not allow any raise of gas tariffs for the population. And those who claim about a possible price increase of 40% must either responsibly to work, or to write the application on dismissal", – said Groisman.
Comments
comments