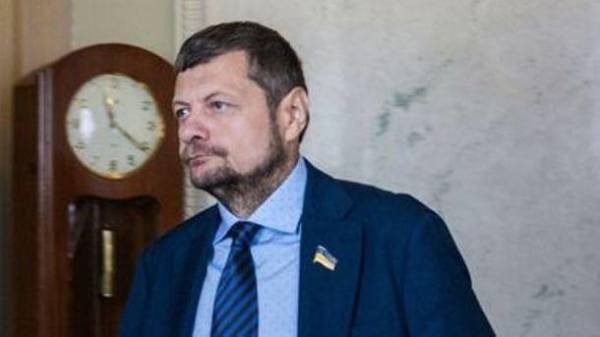 Faction of the Radical party in the Verkhovna Rada intends to begin the legal process of depriving the ex-member of the faction Andriy Artemenko Deputy powers. This was stated by MP from the faction of the Radical party Igor Mosiychuk, according to "112 Ukraine".
"We provide legal mechanisms for the deprivation of its Deputy powers. This will make the CEC (Central electoral Commission, – Ed.) the Parliament and the judiciary power. We have documents that confirm that it should be deprived of parliamentary powers", – said Igor Mosiychuk.
However, he noted that this process may be delayed until mid-summer, and added that Artemenko will not be the only MP who will be deprived of the Deputy mandate according to the procedure.
Earlier, the Chairman of the Verkhovna Rada Andriy Parubiy has announced the expulsion of the people's Deputy Andriy Artemenko from the faction of the Radical party. This he did before the closure of the morning plenary session. The speaker noted that a decision group has taken on 20 February 2017. In addition, the Radical party demanded that he lay down the mandate received on the RPL list.
We will remind, The New York Times reported that the people's Deputy Andrey Artemenko has developed a plan for peace between Ukraine and Russia and the lifting of sanctions against Moscow. Supposedly the plan was transferred to the former Advisor to Donald trump to Mike Flynn shortly before the resignation of the latter.
The plan, according to The New York Times, provides for the withdrawal of Russian troops from the Donbass and the national referendum on the surrender of the Crimea is leased by Russia for 50 or 100 years. In addition, Artemenko has allegedly provided evidence of corrupt activities of Petro Poroshenko, which included the names of the companies and Bank transfers.
Sam Andrey Artemenko said that he did not intend to abandon his parliamentary mandate. "I communicated yesterday with his wife, communicated with their parents, communicate with their friends and what for yesterday, I received dozens of messages in support of our "peace" initiatives, convinced me that the only way and the only platform to achieve my main goal of this Parliament," said Artemenko.
Comments
comments