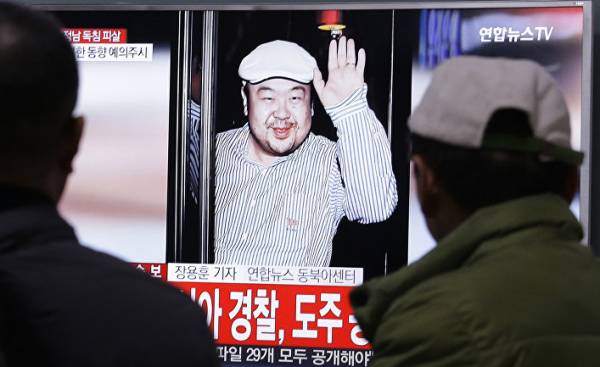 Half-brother of North Korean leader Kim Jong-UN killed in Malaysia, said a source in the government of South Korea on Tuesday.
About Kim Jong Nam, the older half-brother of North Korean leader, it is known that a significant part of his life he spent outside the country and publicly criticized the regime of the ruling dynasty of Korea.
Kim would be about 40 years.
The Malaysian police told Reuters that an unidentified man from North Korea died on the way to the hospital from the airport to Kuala Lumpur on Monday. Abdul Aziz Ali, the chief of police of the district of Sepang, said that the identity of the deceased could not be established.
Employee emergency rooms to hospital Putrajaya announced that the deceased is a citizen of the DPRK was born in 1970 and bore the name Kim.
South Korean TV station Chosun, citing multiple sources, reported that Kim has poisoned the two women, presumably, the intelligence agents of the DPRK, which now search.
Source Reuters in the South Korean government was unable to provide more detailed information.
The South Korean foreign Ministry reported that it could not confirm reports about the death of his brother, Kim Jong-UN, intelligence services of the country were not immediately available for comment.
Kim Jong-Nam and Kim Jong-UN are sons of former North Korean leader Kim Jong-Il, who died in 2011, from different mothers.
Kim Jong-Nam could be close to her uncle Chan Sleep-Taek, who was considered the second man in the state, and executed by order of Kim Jong-UN in 2013.
In 2001, Kim Jong Nam was detained in one of the Japanese airports, as was traveling with a fake passport. The Korean said that he wanted to get to Tokyo Disneyland.
He repeatedly said he didn't want to rule North Korea.
Comments
comments