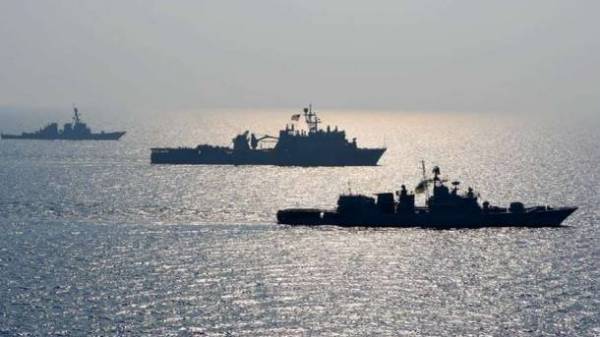 Ukraine can not afford the operation of Soviet naval heritage and the construction of new ships. This was stated in interview to the Correspondent Vice-Admiral Sergei Gayduk.
According to him, since the creation of fleet maintenance of ships and aircraft has become a burden for Ukraine. Annual funding has averaged 10 – 12%, and in the best years – up to 32%.
"The current state of the ships of the Navy of Ukraine and the system of military shipbuilding, to put it mildly, critical. It is very close to the point of no return. And for some positions already and this line is overcome. Why did this happen? We did not create the Navy, responding to geopolitical threats. We have inherited it – 40 combat ships and boats, 100 support vessels from the Soviet Union. We were too calm, if you possess such a fleet, and didn't understand why we need it," said Hayduk.
He said that all Ukrainian ships, except for the new (2016) of the frigate "Hetman Sahaidachny" and artillery boats "Ackerman" and "Berdyansk", outdated and already 10-15 years has exceeded its "shelf life".
"The condition of the ship-repair enterprises of Ukraine does not allow for medium and capital repairs of warships. But the Navy requires their shipbuilding and repair plants. If all to buy abroad, and this requires a service and repair representative offices of foreign companies in Ukraine – and for each of these areas: diesel engines, missile systems, communications. Today we have nothing," – said Vice-Admiral.
He added that since independence was decommissioned and scrapped 19 combat ships and boats, 45 ships security, and completed only five, and the same Soviet designs (frigate "Hetman Sahaidachny" great reconnaissance ship "Slavutich", corvettes "Lutsk" and "Ternopil", the landing craft air cushion "Donetsk").
As reported, Ukraine intends to buy abroad preowned Navy ships, said the commander of Ukrainian Navy Vice-Admiral Igor Voronchenko. Another concept of the Ministry of defense until 2020 to launch up to 30 new ships and boats "mosquito fleet".
Also, Sergei Gaiduk told me that after the Russian occupation of Crimea, on the side of the invaders over a large part of the sailors who served on the Peninsula.
Comments
comments