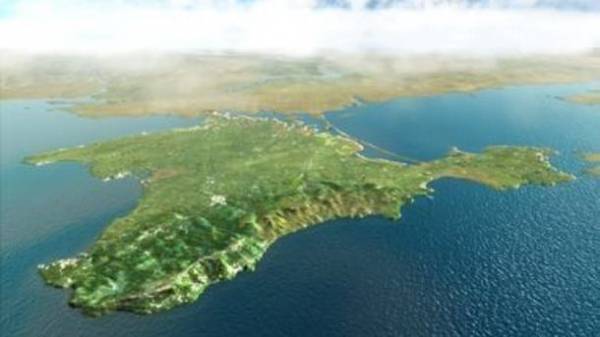 The Ministry of foreign Affairs of Ukraine welcomes published on September 25, the report of the office of the UN high Commissioner for human rights regarding violations in Russia-occupied Crimea. This reports the press service of the foreign Ministry.
Kiev notes that the report is the result of hard work of the fact-finding systematic human rights violations by Russia in the Crimea, which were recorded and documented in the UN in the period from February 2014 to September 2017.
"The scale of internationally wrongful acts and offenses committed by the Russian occupation authorities in Crimea, demonstrates defiant disregard by Russia of its international obligations. But frankly the criminal offenses are specific cases of illegal detention, forced disappearances and abductions, extrajudicial executions and other violations of fundamental freedoms and human rights," reads the MFA statement.
SEE ALSO
Russia has made an unexpected recognition of the annexation of the Crimea
Ukraine urged Russia to implement the decision of the International court of justice concerning application of the International Convention on the elimination of all forms of racial discrimination. Ukrainian diplomats also remind you that Russia has abandoned the UN mission in the Peninsula and the observers were not able to get into the occupied territory.
"We expect the international community to continue the system pressure on the Russian Federation to stop violations of human rights and fundamental freedoms in illegally occupied Crimea, and the de-occupation of the Peninsula," – said in a statement the foreign Ministry.
We will remind, in the UN report in Crimea stated regular violation of human rights starting from April 2014. In particular, it is stated in the report, numerous violations of the right to physical and mental integrity of citizens allow the state the subjects of the Russian Federation.
The UN has estimated the number of missing Crimean. According to the report, numbered ten people.
Comments
comments