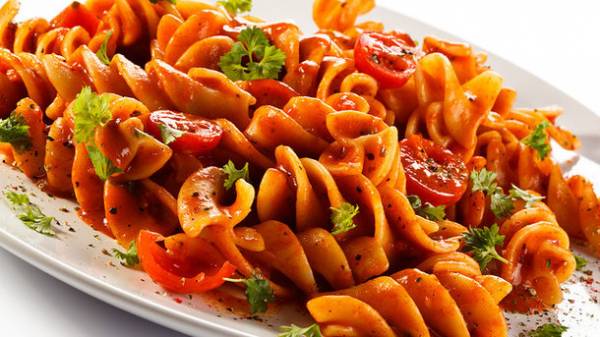 International charity organization Oxfam, in collaboration with the research organization GlobeScan conducted a survey among residents of 17 countries and found out that most people prefer pasta, meat, rice, pizza and poultry. This explains why almost the entire world was captured by the obesity epidemic, writes med2.ru.
The survey was conducted among residents of Australia, Brazil, Germany, Ghana, Guatemala, India, Kenya, Mexico, Netherlands, Pakistan, Philippines, Russia, South Africa, Spain, Tanzania, UK and USA.
Spaghetti from durum wheat is considered to be a diet dish, but only if they consume no meat, butter and fatty sauces, lemons, vegetables and vegetable seasonings. Meanwhile, in this form rarely consume pasta (often spaghetti add cheese and butter).
SEE ALSO
The nutritionist called the main rules of effective weight loss with carbohydrates
It is noteworthy that 66% of respondents, the determining factor in the formation of the diet was the cost of food. More than half of the respondents confessed: at the moment I can't afford to buy the same products as two years ago (two thirds cited the high cost of products). But the idea of maintaining the health and nutritional value of the food people put in second place (43%).
Moreover, among Americans favorite food is pizza, the Australians – chocolate, British steak, the Spanish – paella, and in India prefer the local cuisine. In Russia out of competition meats, potatoes, and vegetable salads. Surprisingly, as the experts found out that fast food is not on the first positions in the list of popular foods. For example, chickens KFC was on the 107 position, and "big Mac" – on 113.
Comments
comments