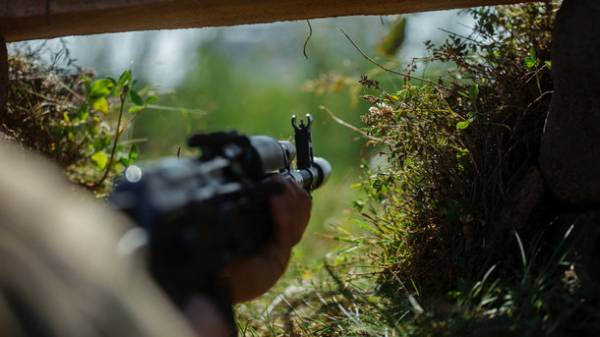 The bill on the reintegration of Donbass is almost ready – it only remains to settle the question about introduction in region of a peacekeeping mission. This was announced by the representative of the President in the Verkhovna Rada, people's Deputy Irina Lutsenko at a briefing in the Parliament on Monday, transfer "Ukrainian news".
"This bill is 99% ready, the only thing that now spoken, is the inclusion of a peacekeeping mission, as the President will say in his speech at the UN General Assembly in the second half of September… I think once we decide the question of the peacekeeping mission, the national security Council will review the document," – said Lutsenko.
SEE ALSO
Peacekeepers in the Donbas: a reaction Russia
According to the MP, are now considered three options for the introduction of the peacekeeping mission:
police mission of the OSCE;
the UN mission;
the European police mission.
As noted by Lutsenko, the final version of the document will be submitted to Parliament until the beginning of October. According to her, the document will consolidate the location of such a mission across occupied territory of Donetsk and Lugansk regions, in the so-called gray zone on the Ukrainian-Russian border.
"I think that after further consultation with our partners in the "channel format" this item will be included in the contract, and it will be presented to the Parliament, where will be held an additional discussion", – Lutsenko added.
As you know, earlier President Petro Poroshenko said he intends to initiate the introduction of the UN peacekeeping mission in the Donbass at the session of the UN General Assembly in the United States in September.
The President also discussed this issue with the Pentagon chief James Mattis on August 24.
At the same time, first Deputy Minister of foreign Affairs of Ukraine, head of mission of Ukraine to NATO Vadim pristayko said that Russia blocking the introduction of UN peacekeepers to the Donbass.
Comments
comments