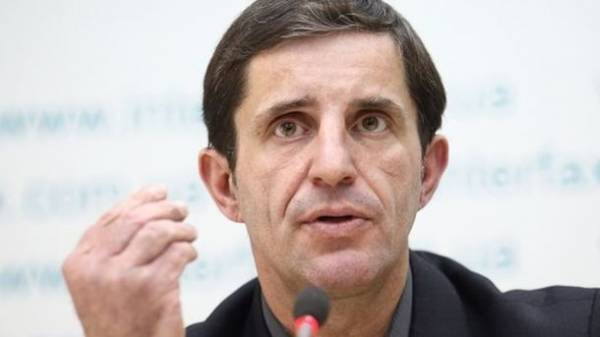 The adviser to the interior Minister Zorian Shkiryak believes the right move Americans to stop issuing non-immigration visas of the USA in Russia. He declared it on air of TV channel "112 Ukraine".
In his opinion, the visa will cease to produce, even in Moscow, though earlier it was reported that only in the Russian capital will be available.
"The US move is absolutely adequate outright blatant step of the Russian Federation against evictions 755 diplomats from Russia. There will not be any issuance of visas. It is planned only in Moscow, but remember my words, that September 1, visas will not be issued in Moscow. And, of course, today, everyone, including Russian citizens, will feel the effects of the reign of the "Putin regime". Because when someone starts to say that Russia will introduce retaliatory sanctions – dreamed of the Americans those Russian visa 300 years", – said Shkiryak.
SEE ALSO
The United States will not give visas to Belarusians in Russia
He believes that the Russians strongly feel such a move of the Americans.
"Therefore, as diplomats, they did absolutely the right message that it is connected first of all with what is sent is the number of employees and consular offices can not work. But in fact it is an adequate step, and I think that the Russians did rather strongly feels" – said the adviser to the interior Minister.
August 21, the U.S. Embassy in Russia announced that from 23 August 2017 suspend the issuance of nonimmigrant visas in the Russian regions. This is a limitation of the number of employees of the Embassy, demanded by Moscow in response to us sanctions. From 1 September interviews will be conducted only at the Embassy in Moscow.
In turn, the Minister of foreign Affairs of Russia Sergey Lavrov called the suspension of the issuance of U.S. visas in Russia attempt to cause discontent among Russian citizens.
Comments
comments