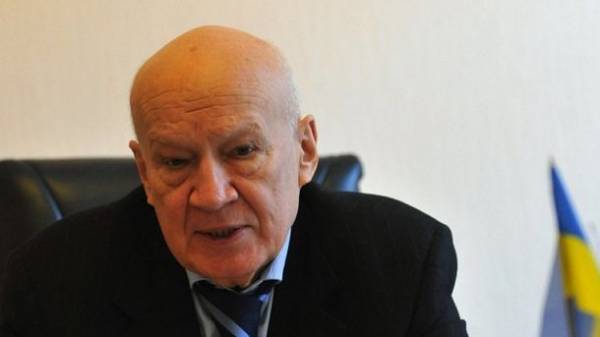 The Director of the National Institute for strategic studies, Advisor to the President of Ukraine Vladimir Gorbulin believes that signed by U.S. President Donald trump the law on new sanctions against Russia, Iran and North Korea formalized the existence of the enemies of the United States.
About this Gorbulin writes in an article for the newspaper "Mirror of week".
"In fact, we are talking about a kind of "axis of evil", against which now needs to be addressed in the United States. Iran, Russia and North Korea — a new collective enemy of the free world, the destructive actions which need to be contained and carefully monitored," he said.
According to him, the emergence of the Russian Federation on a par with Iran and North Korea gives a clear understanding of what it sees American politics today: authoritarian government, where human rights are empty words, and militarism and revanchism act as a policy framework for the country.
SEE ALSO
Horbulin: "the Great war", which increasingly is preparing Russia, can become a reality
Gorbulin writes that in 1980-ies of the US policy towards the Soviet Union began to drastically change President Ronald Reagan, and at the moment this role was assumed by Congress, where there was a bipartisan consensus on policy toward Russia.
"Bipartisan consensus emerging around U.S. policy toward Russia, amazing for many reasons. But what is important — like delivering us lawmakers forced to constantly reaffirm their status in the elections, suggests that they clearly understand what kind of policy their voter support, and which do not. That is, if in the 80s it was possible to talk about "Reagan against the Evil Empire", today we have "the Collective turns against the Axis of evil," he said.
We will remind, on July 27, the U.S. Senate adopted a law to toughen sanctions against Russia, Iran and North Korea. Later this law was signed by President Donald trump.
Earlier, foreign Minister of Germany, Sigmar Gabriel said Berlin will not allow a new package of restrictive measures of the USA against Russia have affected European companies.
Comments
comments