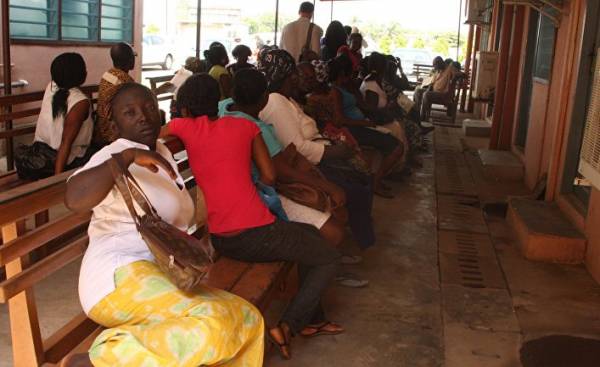 In many Western countries, education in the field of sexual and reproductive health is a serious political problem. You can win or lose the election because of such issues as abortion and "family values." Meanwhile, in Ghana, as in many other developing countries, family planning is a matter of life and death, especially for girls and young women.
Six years ago, when I, the younger girl, lived in the slums of southern Ghana, for me, there was nothing unusual in the stories about teenagers who have had an abortion, 14-year-old mothers, about 18-year-old men who beat their prepubescent girlfriends because they refuse to wash their clothes. None of the people with authority, e.g., parents and teachers, clearly not worried about the fact that the victims of this violence became unmarried girls, often under the legal age of sexual consent.
It was all for me "normal". Many of my classmates dropped out of school, become pregnant. And others died, because he decided to have an abortion in informal institutions.
I saw all of these problems. Why the adults around me couldn something to do?
In the region of Ghana where I grew up, a factor that contributed to this situation was the lack of sexual education. Young women and girls had no access to even the most basic information about reproductive health. This subject is not taught in school because of "cultural features". Parents and teachers also were not much help. Many of them believed that talking about sex with children can encourage them to be promiscuous. As a result, families and teachers, instead of being the first place where we could go, became the last. Many of us have begun to turn for help to each other, and someone looking for information on the Internet, where it often turns out wrong.
Lack of sexual education has caused young people of Ghana a great harm. According to a recent survey by the Guttmacher Institute, 43% of girls and 27% of boys have sex up to 20 years. Even more shocking is the fact that 12% of girls in Ghana under the age of 15 has had sexual relations at least once (compared to 9% of boys). Of those who are sexually active, only 30% used contraceptives, and only 22% use modern contraceptives (e.g., condoms). In a country with such a large number of births among teenagers and a stunning level of infection of sexually transmitted infections, including HIV, these figures are very alarming.
Birth control is life saving especially for young women. For example, according to estimates of the UN Fund for population, the use of contraceptives in developing countries would reduce maternal deaths by 70 thousand annually, and children — for 500 thousand. Expanding access to modern contraceptives in Ghana is a key starting point for improving the long term health of children and expectant mothers.
First of all, governments need to focus on the sexual health of youth, offering detailed guidance for reproductive health problems, including themes concerning contraceptive methods, communication in relationships, points of access to information and care related to HIV and other diseases that are transmitted sexually. Governments also need to expand partnerships with civil society groups.
However, the youth of Ghana cannot expect that adults will be able to do all this work. We must protect ourselves. This year I helped to run a youth project under the name My Teen Life, which helps young people to take part in sexual education in the rural regions of Ghana. Thanks to the generous support of the Swiss organization's Global Changemakers, this promising project was able to have a good start. In the framework of this initiative has been teaching parents and caregivers how to speak to children about sexual health; conducted trainings for teen mothers; assisted in breaking the vicious cycle of poverty and early childbirth.
Today My Teen Life project has already helped more than 100 young people and their families; the first group of mothers of teenagers was training, learning how to make jewelry and Slippers to get the income. We hope to expand this and other projects, covering an increasing number of adolescents in Ghana and other African countries in the coming months and years.
Government programs can't establish such a contact with the girls. Until recently, the "family planning" in Ghana offered only to married couples. Although the situation is slightly different, many women, even married, are still unable to access quality services due to Patriarchal family structures.
My Teen Life is a small project, but it is addressed directly to young people. We help them learn and understand what happens to them when they grow up; how best to make decisions that can determine their life path in the future. We help all the young girls with whom we work, to continue learning in school, and also stress that if they choose to Express themselves sexually, they need to keep control of your body and everything that happens to him. We still have a lot of work, but my colleagues and I are convinced that when the youth finds solutions to their problems, then long-term change will come with much higher probability.
Comments
comments