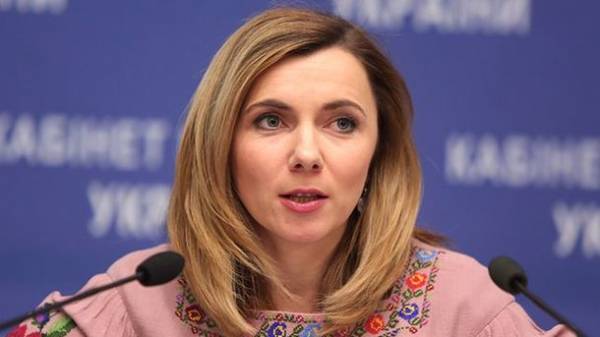 Due to Russian military aggression only in exports last year, Ukraine has lost $ 1 billion and 20% of industrial production. This was at the international conference "Ukraine-EU: partnership in a changing world", said Deputy Minister of economic development and trade of Ukraine Natalia Mykolskiy. Along with this trade part of the Association Agreement with the EU is growing Ukrainian exports.
"Clearly, the export does not exist by itself. If we lost 20% of industrial production, and us exports will grow at the rate that we provided. In order to export, you need to make. What we see now? We see the growth of our exports to the EU. This growth increases. That is, each time from period to period growth. We also observe for every period that our exports are added to the position. For example, if you look at the first four months of this year, we see that we had 39 new items. And only these new positions gave us $ 1 million. This jewelry, motor vehicles, tugs…," said Gaina.
Also, according to her, 31 item showed an increase of more than 10 times. "It and logistics tools, parts, mixtures and charges for fire-extinguishers, and jewelry. With a huge growth in the finished product with/x destination. For example, the export of ice cream increased 344 times," – said the Deputy Minister.
As reported, abroad the growing popularity of berries and fruits from Ukraine. Exports of such products increased significantly compared to last year.
Comments
comments