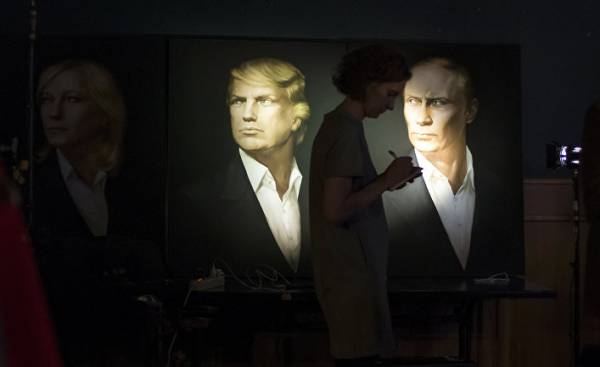 Specialist on the Middle East (in particular, the Palestinian problem, the Arab-Israeli conflict, the Syrian crisis and the Iranian issue), who worked in several American administrations, began the meeting with the following question: "We begin with Syria and I have a question: What do you think about what is happening in Syria?"
My response: "I think that in Syria, the de facto partition process. But a political settlement of the problem will only happen after some time, after which there will be no Assad or his regime. It is inconceivable that the Syrian people, which is a Sunni majority, would have continued to tolerate the rule of a minority, especially after many years of destruction, hundreds of thousands of dead, wounded and disabled, tens of thousands missing, and after several million refugees who were forced to flee to other parts of Syria and outside the country. Of course, this does not mean that begin the extermination of alawites. Thus, it is possible, after the civil and religious wars, terrorism, Syria will become a Federal country. The system of dividing the country into several parts, in my opinion, would be convincing enough, because Syria is a third world country".
Question: "the de facto division of Syria?"
My answer: "Yes. But this is something that others do not have to impose on the Syrian people, at least in the first stage. In my opinion, this is a "new" Syria. Both Iran and its ally Hezbollah not to be involved. This role will take on Russia and the United States. And the Syrian Golan heights an area of about 18 square kilometers, will not long tolerate Israel, USA, Russia and Hizbollah. As well as a strong and militant Islamist organization "al-Nusra Dzhebhat" (banned in Russia — approx. ed.), despite their relationship with Israel."
Comment: "But Iran says it will negotiate with Russia staying in power is Assad and his regime."
My answer: "Iran claims it. And maybe he received consent to it for a while. But this is not a final agreement. Iran supports Assad. He is one of his allies, but perhaps Iran is planning to force Assad to obey him because of his role in the salvation of his regime. And it will support Assad as long as I can. However, there was Russia's military intervention in Syria at Iran's request to prevent the overthrow of Assad and the fall of his regime and for two-and-a-half years the situation has changed. The first word in Syria is not only Iran, but also Russia, who became his partner and forced to reckon with his opinion. In my opinion, Russia has completed its military intervention in Syria. I mean that military and civilian aircraft had completed its mission. They are no longer able to fly in Syria for several reasons. For example, in connection with the start of flights by American aircraft in Syria and in the region. In my opinion, Iran believes that in connection with change of situation, he can support two sides. First, he is the only serious player in that region, whose pride is the Lebanese Hizbollah, which successfully ended the Israeli occupation of Lebanon in 2000 and won the war of 2006. Second, Iran intends to closely contact with Israel via the Lebanese-Israeli border, in order to maintain its role as the key word in this region. This means that by maintaining Hizbollah in the Syrian Golan heights and southern Lebanon, it is possible to create a United front. It also means the dominant role of the Shiites in Lebanon".
Comments: "I think that Russia has achieved all that it wanted in Syria. She placed it on a military air and naval base. And she don't need anything else. Russia has reached more than during the Soviet Union, when the head of Syria's President Hafez al-Assad. Oil and bad economic conditions do not allow her to continue the war to restore the whole of Syria under the rule of Bashar al-Assad and the Alawite minority. In addition, Russia takes the appropriate decisions in order not to get a "second Afghanistan"".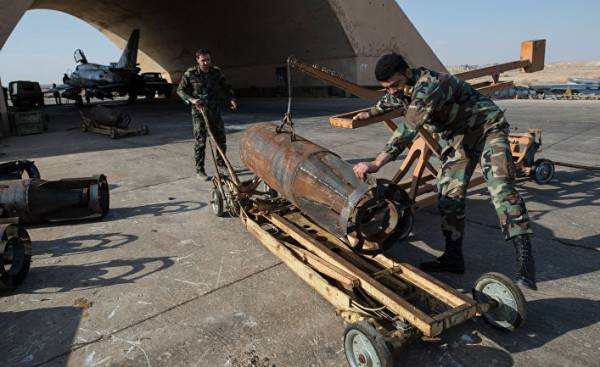 © RIA Novosti, Ilya Pitalev | go to fotobanka of the air force of the Syrian army in HOMS province
It should be noted aggravation of Russian-American relations on the Syrian issue. Russian President Vladimir Putin clearly follows its own interests in Syria, and not give in to emotions. He has a huge interests in the region, which he gradually realizes, thanks to its strategy based on trades. And these transactions have no ideological overtones. President trump is very similar in this sense Putin. He has his own ideas and plans, which are, however, strategic or ideological motives, and it also deals. So, perhaps, their understanding on the Syrian issue is based only on the implementation of the first Geneva accord and the cease-fire and a transitional period of 18 months and other items. Perseverance in the preservation of the Assad regime or "useful Syria" means the revival of ISIS (banned in Russia — approx. ed.) after the elimination of the state, which continues in Syria and Iraq.
The question: "whose will be the role? And don't you think that continuation of the investigation of the involvement of trump or his team in the relations with Russia will complicate the understanding between them? I don't have to ask this question, instead I ask you another question about the reliability of rumors about the intention of the trump work to resolve the Arab – Israeli conflict. And what is the response?"
Comments
comments