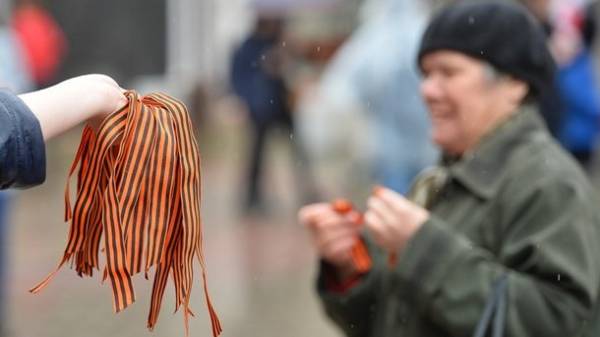 Today, June 15, in Ukraine came into force a law banning the ribbons. The document is published on the eve in the official newspaper Voice of Ukraine.
According to the law for wearing a St. George ribbon face a fine from 850 to 2550 UAH. In case of repeated violation – a fine will be from 2 to 5 550 UAH 100 UAH. Moreover, administrative arrest for up to 15 days. While St. George's ribbon, or objects from the image will be deleted.
At the same time, the prohibition does not apply to participants of the Second world war who have awards, commemorative medals and other distinctions with guards (St. George) ribbon.
In addition, the tape can be used in museums, library collections, in art, in science and in the original battle flags.
Recall, the Verkhovna Rada adopted the law on prohibition of ribbons may 16. On 12 June President of Ukraine Petro Poroshenko has signed the document. The law comes into force the day after publication.
Comments
comments